Celebrate good times: the days will become longer in just 3 weeks! Because it's been dark and miserable for far too long, I've refused to leave home for about a month now (except to go to work, where they are still not buying my "I'm teleworking" -assurances) and therefore am slowly becoming stir-crazy. A month ago I thought I'd use the darkness productively by being virtuous and studious whenever I can, and decided I'm allowed a glass of red wine in the evenings if I do my French homework at the same time. Bilan d'ensemble: Zero French homework done (unless internet shopping counts as conjugaison les verbes, which I think it actually does). Don't ask me about the wine.
Whether you celebrate Christmas or not, there's no avoiding it if you live anywhere in the Western Hemisphere. It's a nice break from work but also bloody exhausting. The hysterical consumerism around it is both scary and fascinating. Being locked up with one's parents for several days to "celebrate" makes it pure torture. I do like the weeks before Christmas, though, and despite the last month of the year always being insane at work, I like to start pretending it's Christmas around mid-December. Herewith a little advent-101 with something old, something new, something tried, tested, DIY and something with green packaging. Everything can be introduced to daily life as of immediately.
December movie
For some strange reason my December special is the British-American "Love, Actually". Anyone who has seen it knows it's the silliest film ever, barely has a plot to hold it together (it actually has nine, all of them crap), and everything about is absolute, utter , sexist nonsense, but it's part of my personal Christmas tradition nevertheless. Pairs well with red wine (this is becoming bit of a theme here) and expensive chocolates.
December song to make you laugh
Nat King Cole singing "O Tannenbaum" in German. Genuinely the most hilarious thing. I had Christmas carols playlist on random on Spotify this week and this gem cheered me right up.
​December mantra
If you could believe in Santa Claus for 8 years, you can believe in yourself for 5 seconds. You've got this.
2017 December DIY
I've been harking on about a certain feminist t-shirt a couple of times now. It's a t-shirt that has an essay slogan in the front and it costs €600. Here's your gift idea for this year: Buy a white t-shirt (please consider buying it somewhere that sell things made by adults who receive a salary). Then buy Chimamanda Ngozi Adichie's "We Should All Be Feminists" – booklet for a few euros and wrap in a paper of your choice. Hey presto! You will give a t-shirt with the fashionable feminist message plus the actual text explaining why we should all be feminists.You're all very welcome.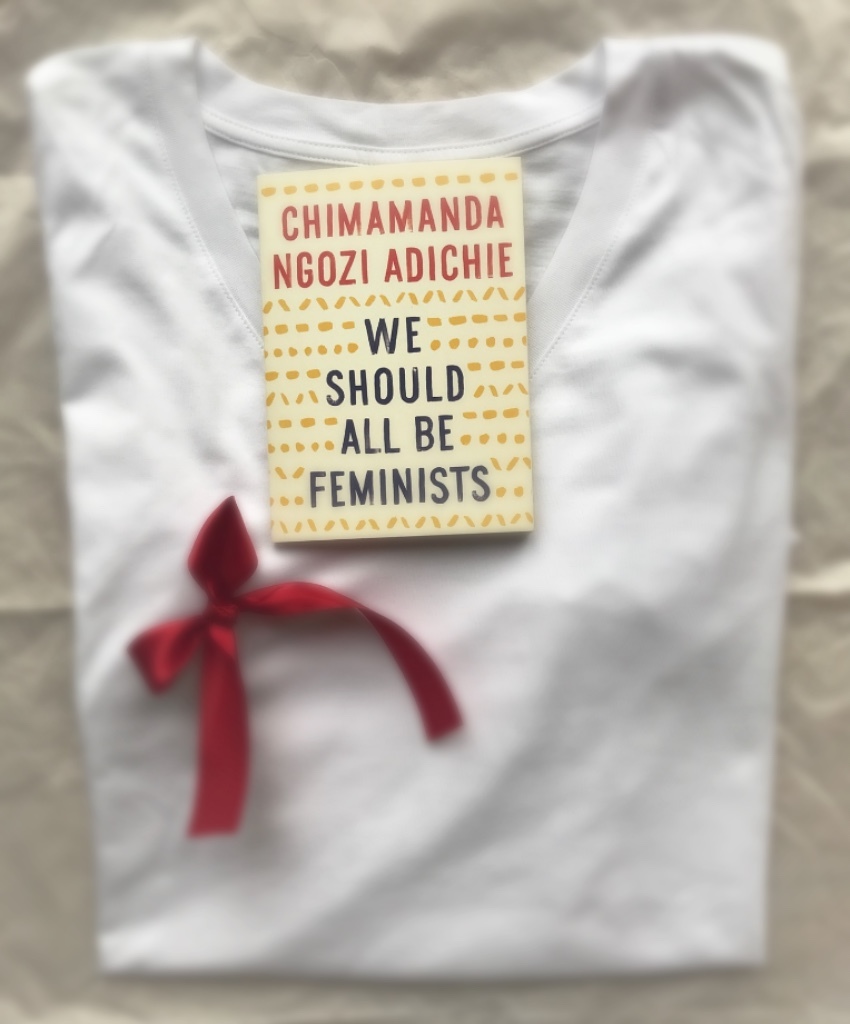 December scented candles
The only reason I buy into the scented Christmas candles-craze is because I want my home to smell like a pine forest around the year, and many brands bring out special woody scents for Christmas. So it's an occasion to stock up. I don't care for the ubiquitous concoctions of cinnamon/spice/vanilla, but have bit of a weak spot for anything that smells of burning wood. The Queen of smelly wax (Diptyque) do my favourites "Feu de Bois" which brings a fireplace to households that do not have one, and "Choisya" which is a Mexican orange blossom and smells disturbingly good (I told you haven't left home for a month). Most things by Diptyque are lovely. As is Namche Bazar by Astier de Villatte.
December foot cream
A recent pilates class turned into a horrible bare feet -situation because I'd forgotten to pack socks in the morning rush. Apparently I had also forgotten to smear my feet with cream since about June. Below my favourites, which I use in principle.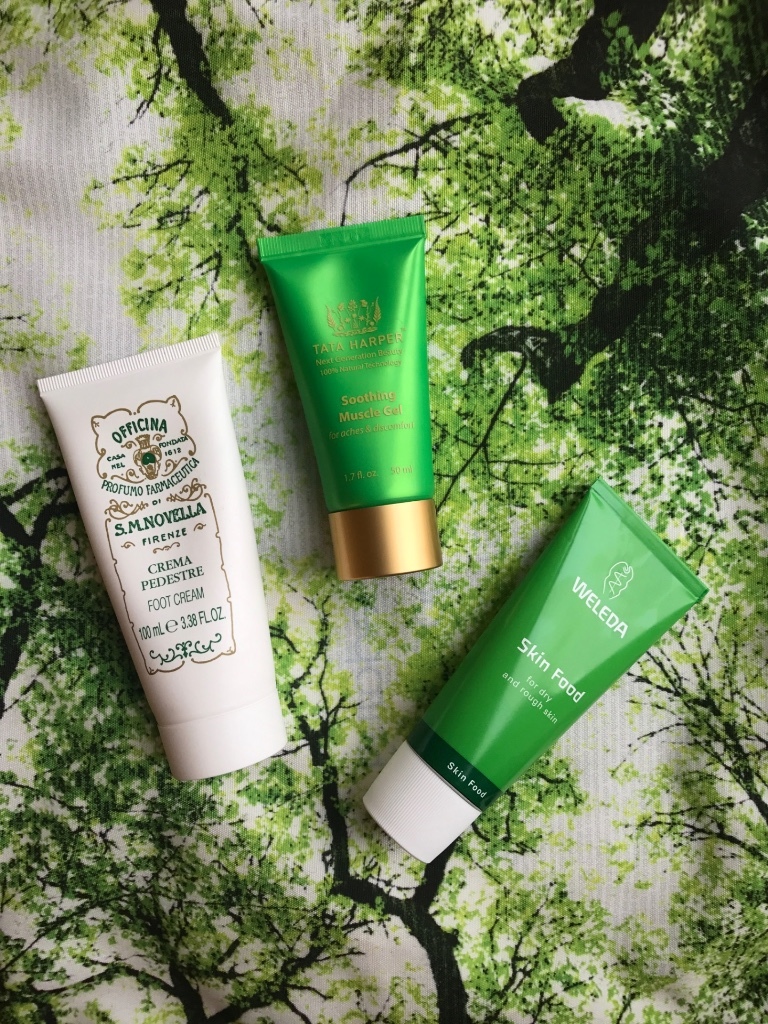 December chocolates
Neuhaus marzipan, eaten in copious quantities. For variety, mix with Pierre Marcolini's Orangettes. If you want to have a bit of a Christmas tree, throw some Charbonnel et Walker Pink Marc de Champagne truffles in the mix. This is becoming slightly pornographic so I'll stop here.
December books
I will do a separate post about festive literature, but already want to give you a heads up about Jeffrey Eugenides' (Virgin Suicides, The Marriage Plot) latest: "Fresh Complaint". A hilarious collection of short stories that go well with, um, red wine and chocolates.