I've never been able to keep a New Year's resolution. It's lovely to make them on the 31st December when everything seems so shiny and new, but the reality check always comes when 10 months later I'm still not eating a proper breakfast every morning. While fully aware that 2018 will very likely be a repetition of every other year as far as New Year's resolutions are concerned, I'm still intrigued making them in the name of life-improvement. But this time around I am not going to make any radical resolutions, just pimping the stuff I already do (I will report back whether I managed to convince my brain with this new twist). I will share 10 different Countdown to 2018 -tips before the end of this year. Most of them tried and tested, and hopefully something you'll be willing to have a go at, too.
First Countdown to 2018: Wash Your Face.
Gone are the days when Clinique's three-step "soap, toner, moisturiser" -routine was the shit. Gone are also the days when natural cosmetics were something only granola-bar hippies smelling of cheap joss-sticks would be seen scouring at shabby eco-markets. Enter internet, and skincare products, routines (Korean 10-step seminar, anyone?) and knowledge have become accessible to everybody, not just the snooty salesladies at the cosmetics counters. I read a few blogs that give genuinely interesting and good advise, but will only mention the European queens of skincare: Caroline Hirons and Sali Hughes. Both British, both fantastic, both actually know what they are talking about. I also follow Lola Gusman, aka The Hermes Hippie. She has a blog, but is mainly active on instagram (@thehermeshippie) and she only tests and writes about high-end natural cosmetics. All-round fantastic, all the more fabulous given that this New Yorker also has a demanding day job as a lawyer.
So what is my 2018-deal as regards skincare? I  want to focus more on all-natural skincare*, including makeup. Most of my cosmetics is natural already, though I cannot say for sure whether I've seen a huge difference in my skin after having switched between synthetic and natural products. I simply enjoy using high-quality natural oils more than the synthetic versions (I've come to use oils both as cleansers and moisturisers). I am also not fully immune to all the talk about chemical overload. I use a fair amount of cosmetics daily – not just on my face but on the rest of my body and hair, too – and this does add up. Rather than  attempting to detox my life, I use my natural favourites because I absolutely love all of it. If choosing natural products helps me cut back some of the chemical overload I'm exposed to each day, all the better.
Herewith my natural favourites for the face:
Cleansers: Dr.Hauschka's Soothing Cleansing Milk – a basic milky cleanser that does the job, especially in the mornings. For getting rid of makeup and other gunk I use Votary's Super Seed Cleansing Oil and Mahalo's The Unveil cleanser melt (which is a cleansing balm and smells like Pierre Marcolini's "Citronnettes").
Toner: May Lindstrom's Jasmine Garden. It probably does very little to my skin, but a girl sometimes needs a useless yet a fabulously smelling toner for absolutely no reason. 
Serums: Votary's Lemon and Neroli Toning Serum. Contains hyaluronic acid – what's not to love. Tammy Fender's Capillary Strengthening Blend – it says on the bottle that it will also restore my inner peace and strengthen the spirit. I'm not sure about all that, but it is a skin-calming, lovely blend to use under moisturiser.
Facial oils in the evening: Vintner's Daughter Botanical Blend: Intrigued by the hype, I had to try it. It has proved to be the virtuous nectar it promised to be. Rubbing this earth-smelling oil on my face in the evenings gives me the permission not to make green juices in the mornings. Perennial favourite. Votary's Intense Night Oil. Has retinoids = has teeth.
Facial oil/cream in the morning: de Mamiel's Daily Hydrating Nectar which has a SPF30, is slightly tinted and smells fabulous, therefore a keeper all year round.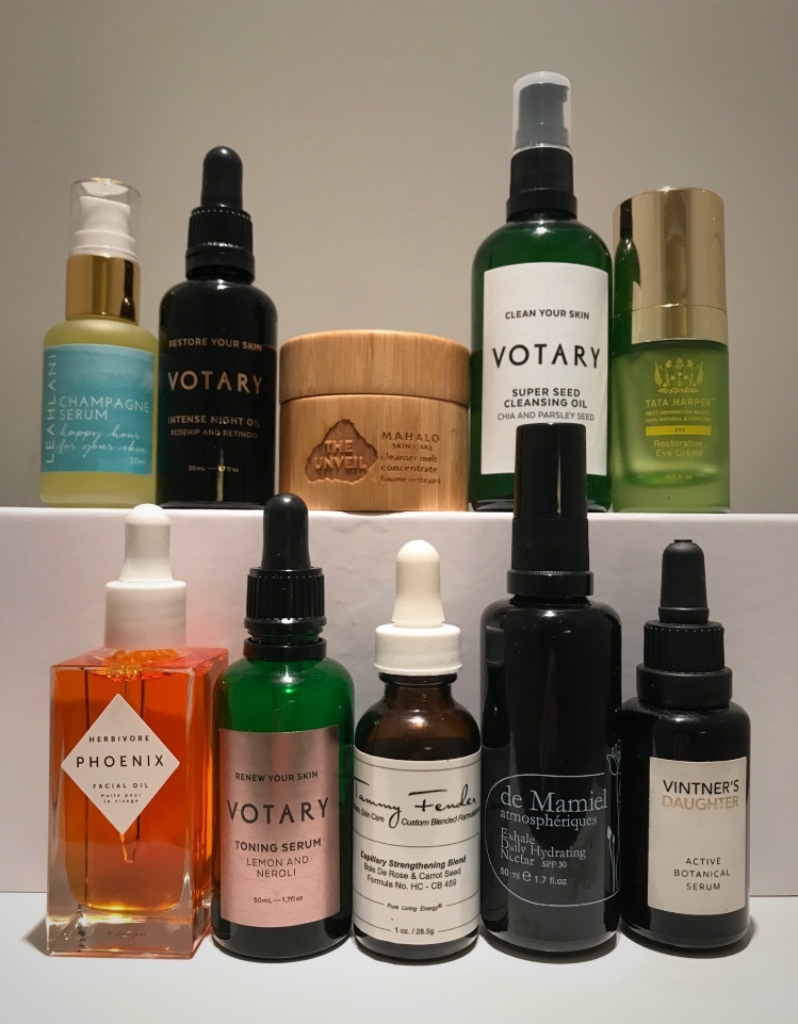 And what do we read while having our masks on? Try "Pretty Honest" by Sali Hughes, it has all your beauty-related situations covered. Frances Borzello's "Seeing Ourselves – Women's Self-Portraits" is a hugely interesting take on women's self-portraits throughout the centuries, going all the way to the 16th century and taking us via Frida Kahlo to Cindy Sherman and other today's artists. Joanna Bernstein's "The Anatomical Venus", as presented by the Morbid Anatomy is a beautiful, if slightly morbid, look inside the female body – dead and alive. All the same superbly interesting read. ​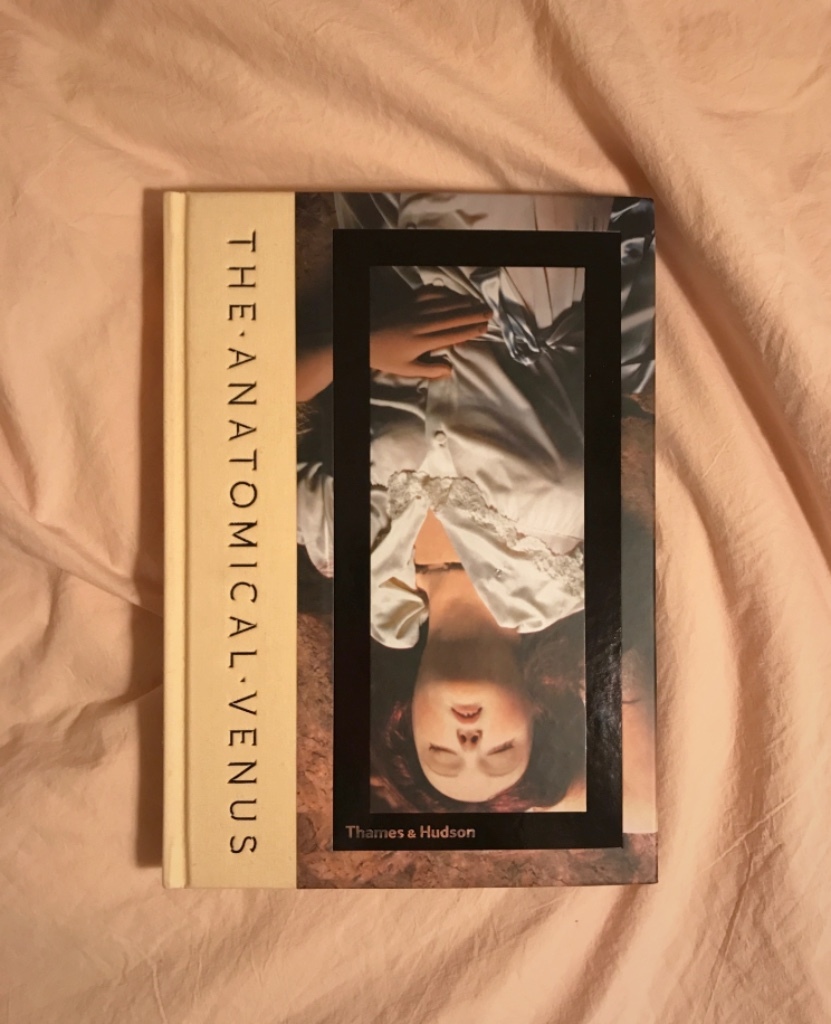 P.S. You will have to wash your face in the morning as well, btw, despite all the 19-year-old supermodels saying they "only splash their faces with cold water in the morning". If were to follow that logic (ie. not washing one's face properly in the morning), we would also not change our bed linens.
* What qualifies as natural cosmetics? Internet is full of both useful and totally misleading information about this. In Europe, it's normally the EU setting the standards for cosmetics and their testing (animal testing has been banned in the EU, for example). However we do not have a harmonised standard for natural and organic cosmetics in place in the EU, yet. Check out here for more information. It's very much a jungle out there, given that slogans such as "natural" and "organic" are fluid definitions used by many brands to give their products a green spin. Some of the main recognisable and trustworthy certificates are USDA Organic, COSMOS Organic, Soil Association Organic Standard, ECOCERT and Certified Natural Products Association.