I remember a time when eating was a straightforward necessity that had to be gotten out of the way before scooting back to the family TV-room, so as not to miss Madonna's "Vogue" video being played on MTV's European Top 100 -chart (that arm-choreography was a bitch to learn!). Then something happened, and today it's perfectly normal to read advise like "soak cashew nuts in water overnight so as to activate them", turn the page and not skip a beat.
As a university student I considered British Vogue to be the height of luxury (and also very often substitute for actual course books). It was around then, when Nigella Lawson started her food column at Vogue. I still remember one of her first pieces (even some of the exact expressions she used – as I said, I read Vogue far more meticulously than any course book) in a February issue, in which she gave us spectacularly posh and artful instructions for the perfect Valentine's Day pizza. Twenty years on and this article would be, if not illegal, at least impossible. First, no-one eats gluten anymore. Second, no-one eats pizza anymore. Third, people who work at Vogue think nobody eats anything anymore,  at least the food column has disappeared from the magazine (Calgary Avansino's advise to consider raw fennel with a spoonful of tahini a dinner  cannot be counted as food column). 
Eating has become complicated, and the universe keeps sprouting self-proclaimed nutritional experts,  some with enough knowledge (and money to pay ghost-writers) to publish rows and rows of orthorexic literature that contains the bizarrest of health claims and gives the strangest of advise. I've read my fair share of this genre, and some of it has genuinely interesting stuff and recipes that don't require freakishly outlandish ingredients (when even the most seasoned  hippie-owners of Brussels eco-shops stare at my shopping list like it's the mathematical formulation of the Higgs boson, it's usually a sign that the author never intended her recipes to be tried and tested in real life).
I say "her recipes" in purpose, because most of these healthy eating guides are written by young women (what we also need to keep in mind is that "healthy eating" is their code for "weight loss"). In the most extreme cases we read how they cured difficult chronic illnesses by eliminating this, that or the other from their diets, and then we are of course invited to do the same. I don't care about the distribution of crazy recipes, but do take slight issue with medical claims based on nothing. This whole "cookbooks with pseudo-medical advice" -genre is a rather dangerous territory that no-one's really watching at the moment. I generally tend to think that if you have issues with your health, go see a professional. They don't have an education for nothing. Whatever you do, don't start self-medicating based on somebody else's experience of whatever nutritional unicorn-dust happens to be the flavour of the day. ​
Having a diagnosis for an illness or intolerance that requires a special diet is not a fad, so don't get me wrong. I would just really like to see some of the craziest food-related obsessions gone in 2018, and am actually quite confident that we have seen the worst already. I read a fierce book by the British Angry Chef (Anthony Warner) lately, which shoots down some of the most persistent health claims we've recently come to accept as facts (hello, coconut oil!). While I am absolutely aware how sexist it seems that the only person barking some sense to this young women's nut-activating craziness must be a male chef, I still recommend his book, because it is good. And to be clear, of course there are also many women who haven taken prominent roles in media to counter-argue some of the more bizarre advice we're given in the name of health.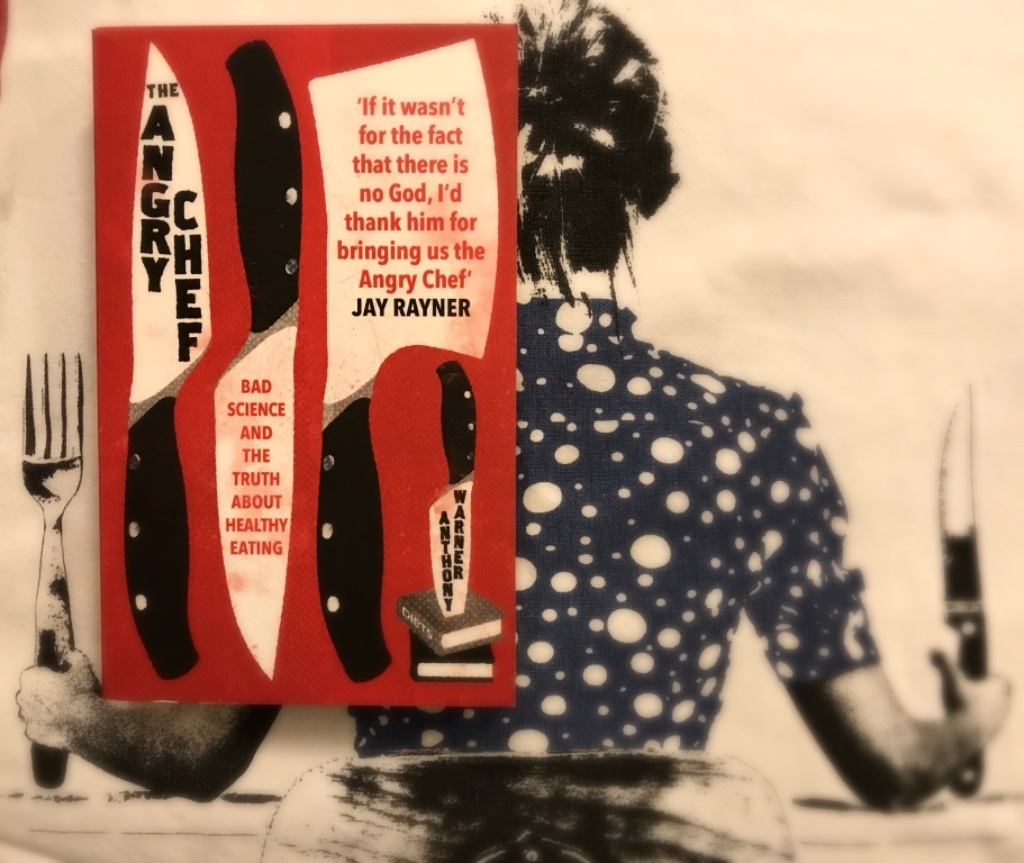 Dwelling on what one should or should not eat is a first-world problem par excellence – the West is drowning in overproduction and we throw away massive amounts of food. Still it does not mean we should not think what we feed ourselves. I am absolutely not going to advise anyone on what to eat, but would like to point out something that I've found quite lovely. These all fall in the category of traditional cookbooks, which I guess is ancient code for food.
All you brunch-people will love Katie Quinn Davies' "What Katie ate at the weekend…". It has all Australian and American classics, plus a recipe for the best chorizo rosti with duck eggs and anchovy mayo –dish ever. Ever. Recipes are not too complicated and no weird ingredients are required.
Claudia Roden's "Arabesque" is a beautiful collection of Moroccan, Turkish and Lebanese dishes. Tends to be more on the traditional side, but then again sometimes you just need a bunch of solid, no-nonsense recipes for a lovely meal. Courgette fritters, pilafs, pies and dips are my favourites from this book.
Anna Del Conte's "Gastronomy of Italy" has everything you need to know about pretty much anything food- (and Italy) related. She has also been a great inspiration to Nigella Lawson's food writing.
And then this Swedish book, because its illustrations are stunning. The title reads "If I Were Your Housewife".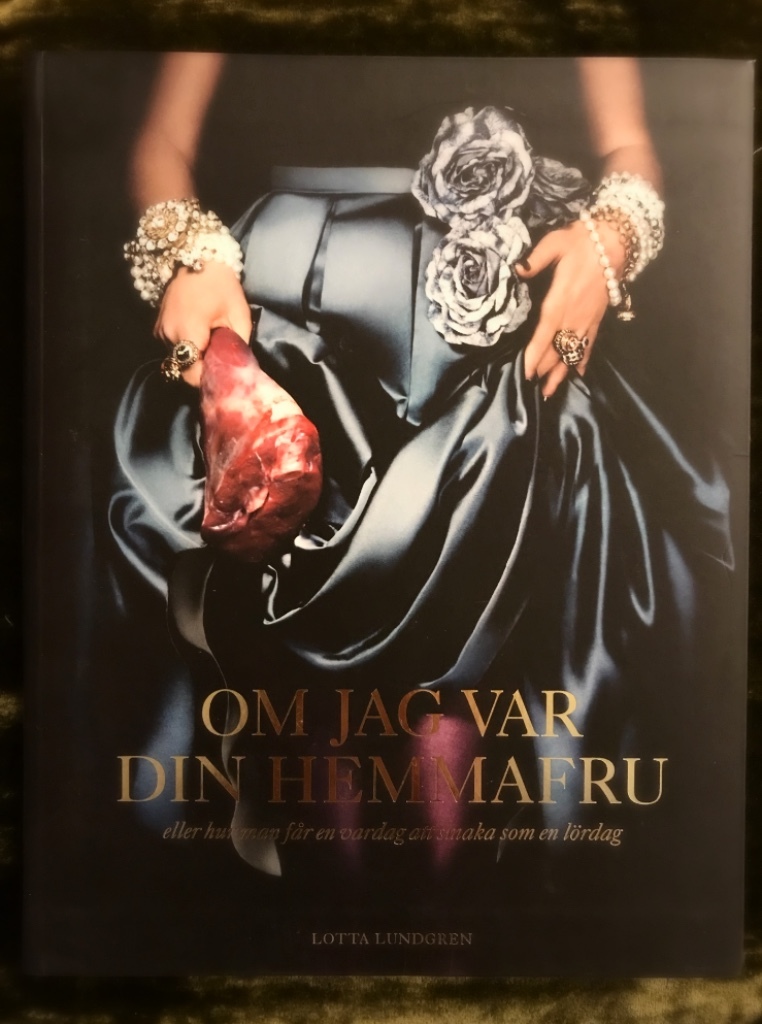 So please make yourself something delicious to eat in 2018. Or have people cook for you. Also, eat out as much as you can and whenever you feel like it. One cannot think well, love well, sleep well, if one has not dined well, said Virginia Woolf. I have nothing to add to that, except
Bon app!