In just three days most people I know, and many I don't know, will make a New Year's resolution to read more. Most of the things I've ever decided to take up or give up in the name of improving my life on the 31st December have generally not been done, but well dusted by the time the carnival season kicks in February. There is but one lasting champion year after year: reading more books.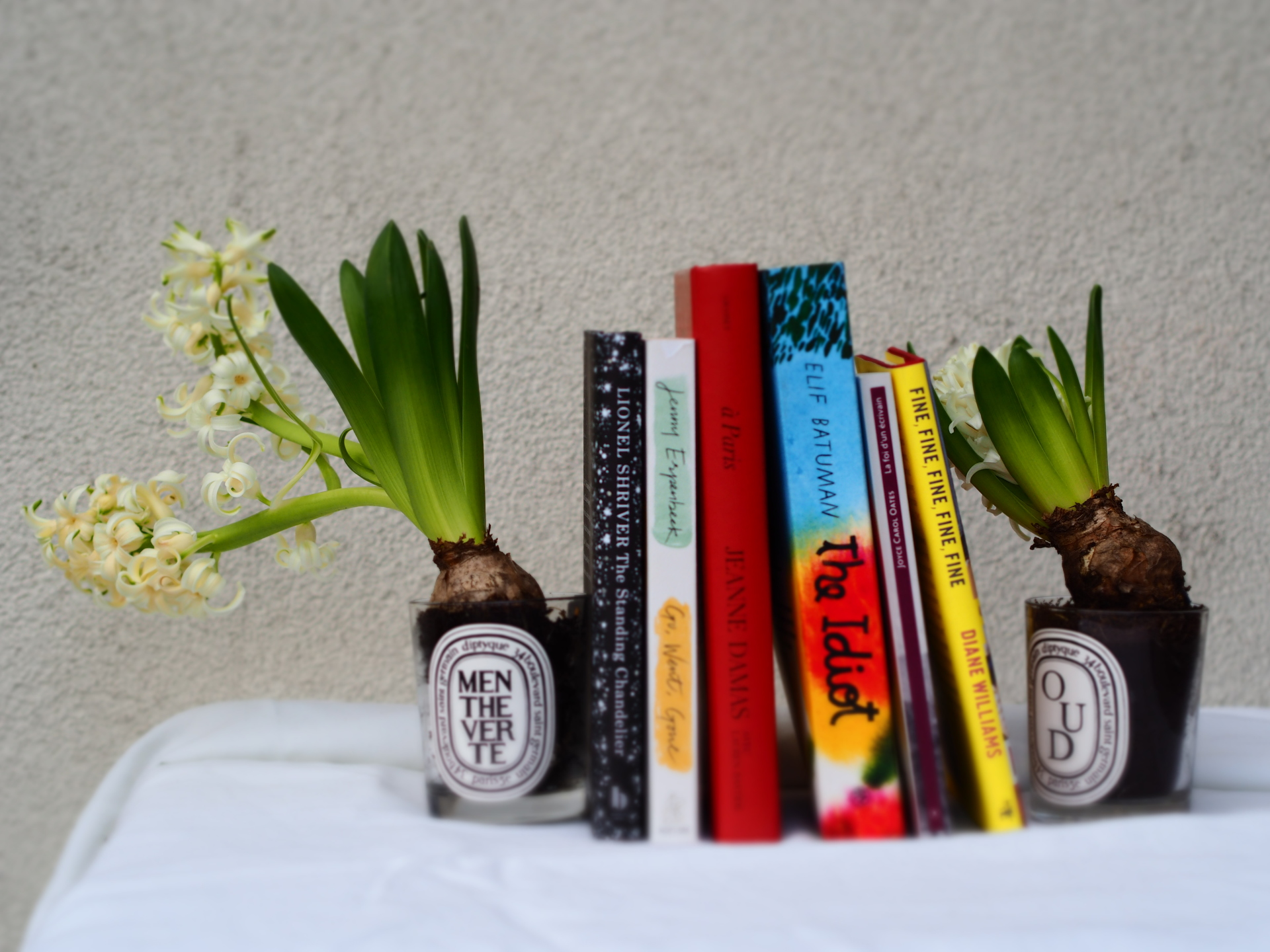 2017 was a good personal reading year. I'm still reading very old school, that's to say I don't do kindle or audiobooks (not because I have anything against them, I just haven't gotten round getting them), which might help me hike up the number of finished volumes by the end of the year. I'm also a haphazard and random reader – I don't keep a diary or record the amount of books I've read (this blog is actually the only place where I list anything I've read) and usually also read several books at the same time – and don't always finish absolutely everything (life's too short for shit books). So I have no number to give you, or myself, that should be beaten in 2018 – I'm also not sure reading should be a race for maximum number of volumes completed.
How to read more, you ask, when time is scarce as it is? While I'm rather a fussy reader when it comes to books, I don't have elaborate requirements for reading them (though given the choice, no loud music with lyrics/background TV). Trains and airplanes are favourites, as are obviously stations and airports. Lunch-breaks with a book whenever possible (not often). Since I started being a bit more mindful of the time I spent surfing the internet, I suddenly had much more of it. It also helps that Belgian TV is absolutely scandalous (reality-shows in both French and Dutch! The luck!!), so it doesn't really need to be on anyway. The important thing is not to make reading a book a majestic event that needs an isolated time and place. It's a book. It can be read anywhere.
Here's something I read/started this Christmas – a rather random collection of books some old and quite new.
The Standing Chandelier by Lionel Shriver is a very quick read and a nice story about a man and a woman trying to be just friends. There's one line I particularly liked, which is so true so often (especially for a cynic like me): "Lord, how lovely it would be, once in a while in this life, to be surprised".
Fine, Fine, Fine, Fine, Fine by Diane Williams I initially got because of the cover, which features a 60s Mexican romantic novella illustration (on top of the pile in the picture). It's a collection of mega-short stories, each short enough to be finished while boiling an egg.
Go, Went, Gone by Jenny Erpenbeck. I read very little German literature and wanted to rectify this situation. Have not yet finished reading it, but can already recommend to anyone who wants an exquisite literary take on the European refugee crisis, set in Berlin, starring an old retired university professor.
The Idiot by Elif Batuman ticks many boxes: It's a campus novel (ivy-covered walls!), it's really funny while being intelligent, and it's very American while also being quite European (some of the characters are European and some of the events take place in Hungary). I have not read Batuman's "The Possessed", but after The Idiot am quite convinced I would like that, too.
Then, next up is something of a guilty pleasure as far as books go. I'm not entirely immune to the "Cool French Girls" -hype (Garance Doré, Caroline de Maigret, Charlotte Gainsbourg, Ines de la Fressange and the rest of the devastatingly chic gang with their lifestyle guides that generally just leave me depressed), so I bought the latest addition to this genre: Jeanne Damas and Lauren Bastide's aptly named "à Paris". It's in French, but there isn't an awful lot to read – it's an illustrated catalogue of insanely cool ​Parisiennes in their natural habitat, listing their favourite things to do in Paris, places to shop and their ​références des bouches rouges les plus enviées de Paris (Matte 37 by Shu Uemura, Ruby Woo by MAC, Rouge Velvet 08 by Bourjois, Rouge Coco Carmen by Chanel, Jungle Red by Nars). This might come in handy when you're planning your next trip to Paris and are in need for inspiration for new cool cafés and an excuse to smoke like a chimney.
Last up, also in French, a thin little thing by Joyce Carol Oates – the English original is called The Faith of a Writer, in French La foi d'un écrivain. It's Oates' take on how to become a writer – there are many similar books around (many authors come up with such books sooner or later) but being a long-time Oates fan, I'm looking forward to finishing this (I would have already, it's a tiny thing, but it's in French so it takes a bit longer. Still.)
There you are. Grateful for your recommendations as well!