Have you already picked your country of choice for the big "Year 2018 Overhaul"? Swedish lagom? Japanese ikigai? Danish hygge? French savoir de vivre? African Hakuna Matata? During my weekly bookstore-browse I experienced a momentary panic as I was not sure whether I should stick to Nordic tips for living longer, being Nordic myself, or whether the very point of choosing a life guide was, in fact, to choose something as different from my own culture and surroundings as possible. I flipped through some of the guides and quickly figured the main lesson in all of them: how to stay calm (choose between baking cinnamon-buns, meditating, not giving a fuck, cozying up in a woollen sweater, finding inner peace and purpose in life. There you are. Now you, too, can skip buying these books and get the February issue of British Vogue instead).
Admittedly it's been difficult to keep a cool head lately. The world has gone inexplicably bonkers (and the 24/7 newsfeed does not make the situation easy to ignore) so it is understandable that people look for secrets to finding inner peace in books that advise readers to "link purchases with good experiences" (I try to keep this in mind whenever I open another can of sardines –  usually about the only item left in the cornershop I ambush two seconds before it closes). 
Another mystery altogether is how to keep things calm on the exterior of one's head. Both my skin and hair have recently decided to go rather mental, and as the luck would have it, have let me alone to figure out how to deal with it all. First my face. Admittedly it's challenging months for skin – it's either hailing or gale-force windy outside, central heating in the office, not enough water being drunk, not enough good oils and vitamins consumed, the occasional glass of wine… you get the drill. While it's not exactly rosacea, I've recently had permanent inflammatory redness on my cheeks which gets worse whenever temperatures change, I have a hot drink, or drink wine, get nervous, stressed, anything. I've eliminated coffee (ok I'm trying to eliminate coffee) as well as dairy and so far have not seen great improvements (probably because I pretend cheese is not dairy).
I've adjusted my skincare routine to eliminate anything too harsh that might throw things out of whack. Therefore no peels for the moment, physical exfoliators have been out already for some time. Ditto retinoids and facial oils that are very rich on essential oils. I had used a pot of May Lindstrom Skin's "The Blue Cocoon" a year or so ago and was pleased with it, so I thought I'd give it another try two weeks ago. While it has not yet performed any noticeable miracles, it seems to calm down my face in the evenings (as opposed to the almost sizzling sensation caused by some creams and oils). Blue Cocoon is admittedly essential oil-heavy, but includes oils that are either antibacterial and/or cooling, such as blue tansy, which gives the balm its unusual blue colour. So there you go, my recommendation for a face that's acting out (dryness/redness/tightness/dehydration) and needs to calm down.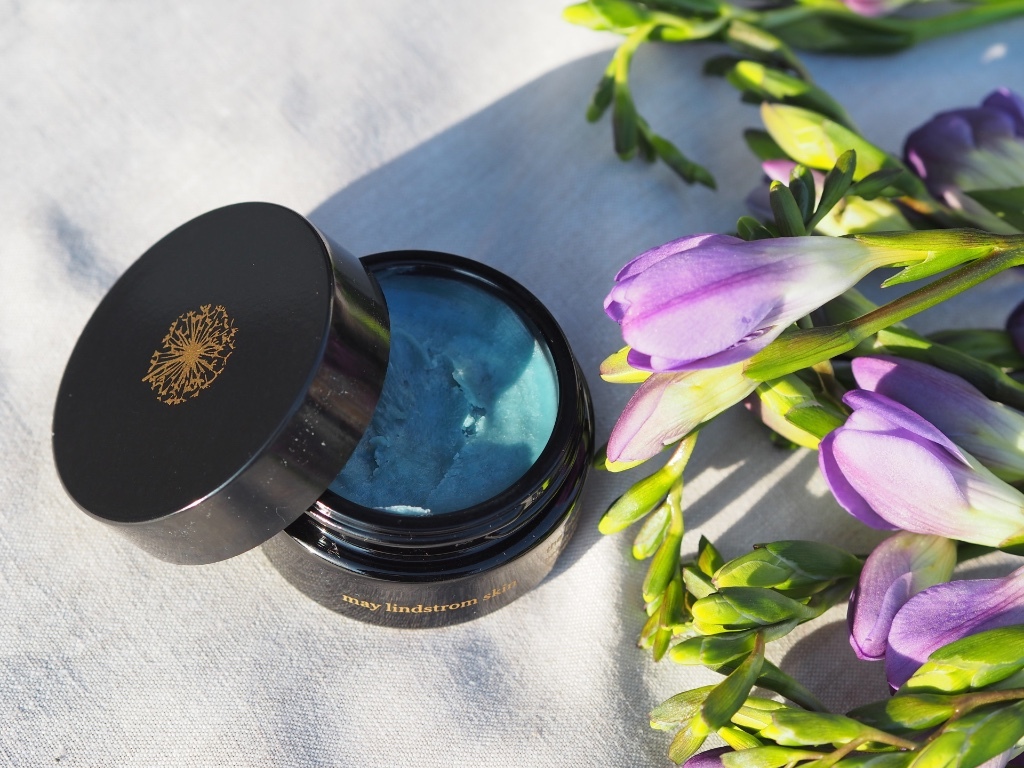 Then hair. About a year ago half of my hair decided it's always wanted to be very curly. The other half was not fully convinced, so instead of going all gung ho -curly, it decided to stay wavy, but also become quite frizzy instead. These two camps have now permanently established themselves on my head and have had me reach my wit's end as to how to calm down the situation. I've kind of given up fight, because it seems like a pointless waste of time. The more I try bringing order to my hair, the more it protests. Permanent Brussels humidity and said gale-force winds have considerably contributed to my surrender. Pictured some products I bought in the vain (no pun) hope that they might make the frizz obey the blow-drier. Turns out, they don't, although some of the products are very nice otherwise. The closest to delivering calm is Sebastian Whipped Crème. Not sure how much IGK Mistress Hydrating Hair Balm hydrates my hair, but it smells of coconut, therefore can stay.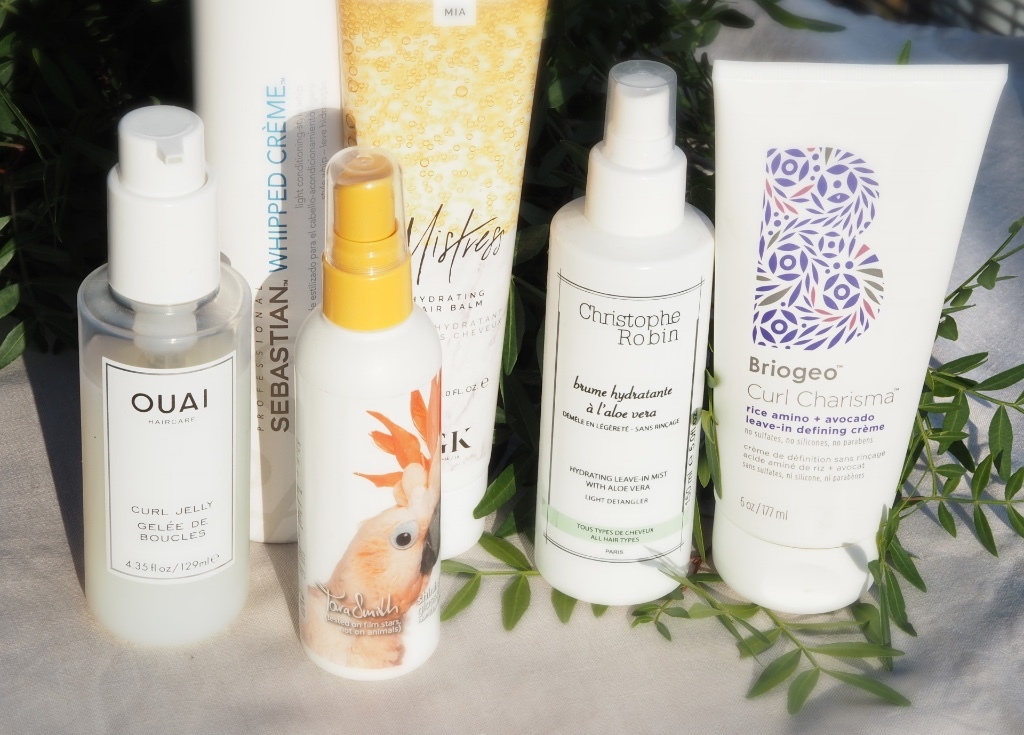 As regards haircare philosophy for 2018, I'm veering towards Hakuna Matata and keep a steady supply of elastics in my bathroom. The only thing that works and doesn't require a 2-hour seminar in the mornings is to tie hair back and forget about it. I'm ever hopeful that just as with the general global situation, this madness of my hair, too, shall pass.