This year is going to be really good and interesting. 20 days into 2018 and already major European (and American) newspapers have run stories about feminism for some two weeks now. Admittedly, at the same time people across the world are mass-traumatised by mental images of Trump's preferred sexual positions, meticulously reported to the ever-eager press by his alleged former mistress Stephanie Clifford, as well as kept on tenterhooks whether he's able to tell a camel and a lion apart, as per the cognitive requirements for the Commander in Chief. Apparently he managed, so pfff, that's us sorted, then. So yes, many things are not good, but do you feel a change happening? I am.
The remaining of January I'll keep following the very interesting public debate around #metoo and feminism. The good thing is that it is getting space in public domain. This is very important. The less good thing is that we risk ending up everybody being against everybody, the way the debate keeps getting increasingly polarised. This is, of course, the desired outcome for all those who oppose the feminist movement and changing the current (patriarchal) system. Feminism has always been and continues to be a polemic topic. This will take time to change, but the movement is already becoming increasingly mainstream and many women (still not all, which is why we can't give up yet!) finally feel that they have the right to use the public sphere to speak their minds.
I try to avoid falling into the trap of getting my primary newsfeed from social media, which is very clever with filtering out anything that does not match my individual algorithms. This is also why many debates have ended up so polarised already, and it needs reversing. Reading books, again, is the number one cure for this ill.
January reading recommendation inspired by Catherine Deneuve and the resurfacing of "Belle de Jour" all over the place:
Katherine Faw's latest novel "Ultraluminous". The story is about a high-end prostitute who works in New York. Faw is a fierce writer and uses Joan Didion-inspired precision-language, which gives the novel the punctuation, and underlines the almost autistic weekly routine of the "K". I had read good reviews about Ultraluminous, but didn't have very high expectations. I remember when I read "Belle de Jour – Confessions of a London Call Girl" and how it just left me exhausted and frankly bored. Not so with Ultraluminous – the novel is not about shocking/boring us with graphic scenes of sex and violence, although there is a lot of that. I just finished reading it and I'm still not sure what "K" really was: a prostitute, an agent, a terrorist, an addict, a victim. A truly good read.
Worth hyperventilating already in January, despite book only out on 6 February:
Zadie Smith's latest, "Feel Free". A collection of essays, as I read in Vanity Fair, about "good books and bad politics". She gives us her thoughts on various other issues as well, such as climate change and, not suprisingly, social media networks such as Facebook: "It's a cruel portrait of us: 500 million sentient people entrapped in the recent careless thoughts of a Harvard sophomore."  As far as I'm concerned the book could be a collection of her grocery shopping lists and I'd still read it, because it is a book by Zadie Smith, I'm a huge fan and I find her to be one of the finest contemporary voices we have the pleasure to have amidst us. Please read her essay "Fences" about Brexit in The New York Review of Books if you haven't yet. I am massively looking forward to "Feel Free" in February.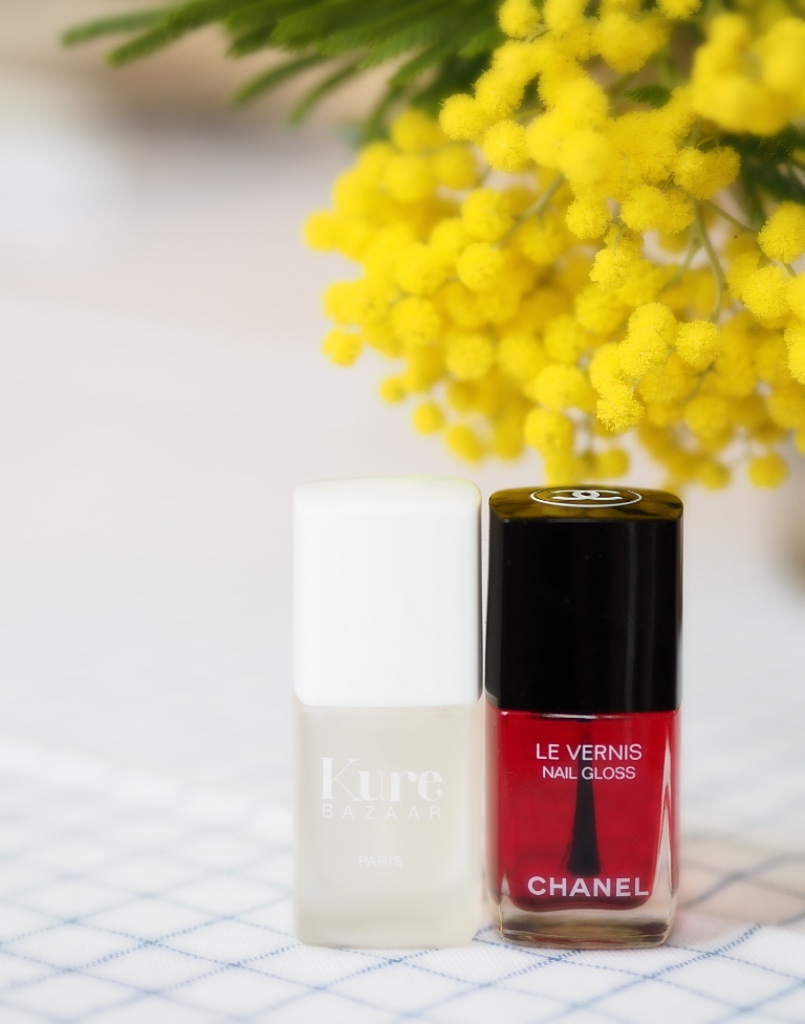 I am trying to wean myself off semi-permanent nail polish.
I have hugely mixed feelings about le ​vernis semi-permanent. It makes nails look super-groomed and nice for two weeks. Then it starts peeling, and in my case generally leaves my own nails underneath the UV-baked shield look like they've been soaked in acid. It takes some time to grow back a half-healthy set of nails. Plus I find the thick, clawy look not to be very, well, fresh. I am not excluding a trip down my nail salon ever again, but for the moment I'm making do with Kure's new(ish) Super Base Silicum, which is nice, conditions the nails and stays put forever. During a recent airport stopover I killed time at the Chanel -counter and thought that a bit of nail gloss never hurt nobody. Pictured above is the gloss "Rouge Radical". I was expecting this to be a nice transparent gloss with a moderate tint, but whoa, it's a very juicy, gelly red with a hint of apricot (in a non-grandmother way). Two coats actually are very Jeanne Damas, if you know what I mean.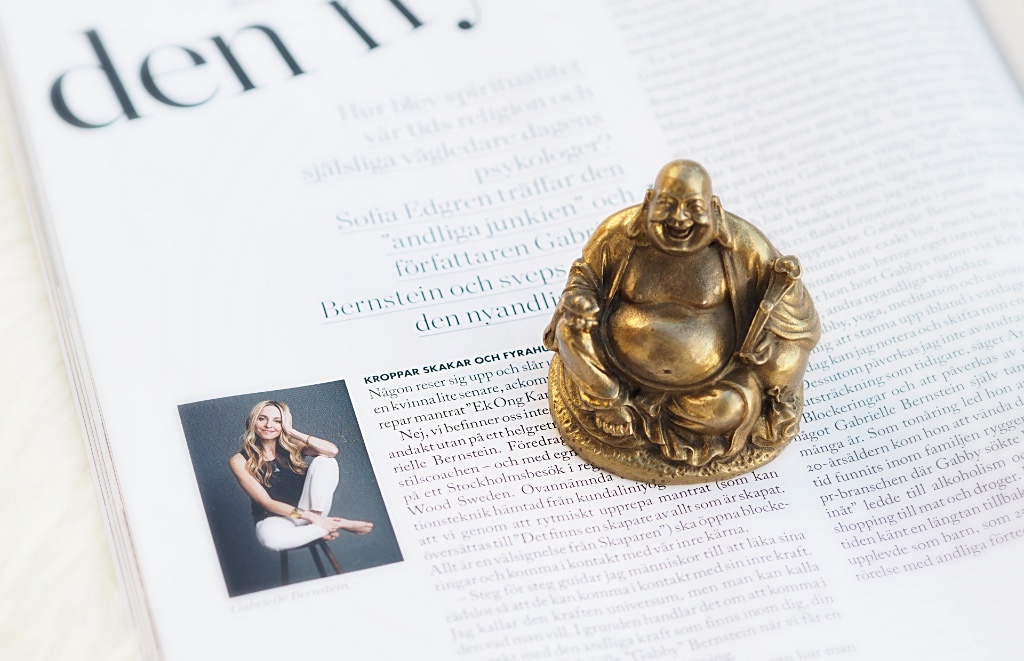 I am trying to make my mind about Gabrielle Bernstein
The impossibly cool and insta-perfect spiritual guru from New York, Gabrielle Bernstein just had her latest book "Judgment Detox" out and is traveling the world on a PR-tour. I read her interview in the Swedish Elle and had to try very hard not to automatically cast her in the special bin I have created for many a self-proclaimed lifestyle-guru. I suppose it would be wrong to judge a book by its cover, so I am now contemplating whether to jump on the Bernstein-bandwagon. She is obviously very driven and has put together a brilliant team to build her image and the story around her. Clearly they have hit a nerve given her celebrity status (Soul Sunday chez Oprah, anyone?). Much of what I have investigated so far goes along the familiar "meditate, do yoga and think positive thoughts" -thinking, with the inevitable advise to "ditch all assholes from your life", which is challenging, and also possibly quite selfish (I find abandoning any friends/colleagues/acquaintances just because they don't fit some latest fad of "bringing joy to my life" selfish. Happy to open this for discussion.) If I'll read the Judgment Detox I am happy to report back.
Mimosas are back in season.
Mimosas from Provence have quietly arrived in the market stalls in Brussels and oh, do I love them. Brussels hasn't seen the sun for about half a year now, so I adore having the yellow, lovely-smelling flowers at home. If you cannot get your hands on real mimosas, I suggest you try Diptyque's "Mimosa" -candle. I also find drinking mimosas to be a fabulous idea at any time (one part champagne, one part chilled, decent orange juice). Cheers. Also, it's February in less than two weeks.