Oscar nominations were announced this week. I'm usually not terribly bothered, as I hardly ever make it to the movies anyway, plus living in Europe means that actually watching the ceremony is challenging, given the time difference. I check out the frocks afterwards and read about the insane prepping the stars put themselves through to walk the red carpet. There's something very fascinating about it.
Given that the movie industry is currently shaking amidst the shifting of metaphoric tectonic plates, I'm expecting to see more acceptance speeches that call for equality and diversity in Hollywood. Whilst there is always the old Bechdel-test (movie contains at least two women who are named and talk to each other about something other than a man), I also came across an interesting recent book about man-made women in entertainment industry called ​You Play the Girl. This phenomenon was shortly discussed in the media following the passing away of Hugh Hefner some months ago. While we know not to speak ill of the deceased, there were a few former Playboy bunnies who finally decided to shed further light into the "Playboy way of life," and it was not pretty.
The book is not about dishing gossip about what went on in Hefner's lodgings, but rather paints a wider portrait of the entertainment industry, covering stereotypes and sexism in children's films, as well as TV-series and movies such as Stepford Wives, Desperate Housewives, Pretty Woman, Eat, Pray, Love, Mad Men and Knocked Up. Some of the examples picked by the author Carina Chocano are admittedly fairly obvious (Pretty Woman) but the book still offers interesting insights into critically looking at the hugely influential industry. My favourite part was the description of Katherine Heigl's fall from graces after she admitted the film Knocked Up to being "a little bit sexist" in an interview (no scandal followed when George Clooney called Batman and Robin a "difficult film to be good in", by the way). If you are on the lookout for critical awards season reading about all things entertainment, You Play the Girl is your jam. Also I can warmly recommend Jill Lepore's ​The Secret History of Wonder Woman if you're into feminist critique about pop culture.
As I said above, movie stars' gala-prep interviews make for entertaining read. Most of the stuff is fabulously outlandish (such as covering oneself with blood-sucking leeches, à la Demi Moore) and the rest simply unattainable (unless I were to give up my day job to make time for massaging my facial muscles with rose quartz full time). However there are small things that can be done to achieve a bit of glow as opposed to looking like death warmed up. No leeches required.
I discovered Odacité, the maker of serum concentrates, about two years ago. The Parisian-Californian brand was founded by Valerie Grandury following her cancer diagnosis – read more here. I first got some of the tiny droppers in the US and when I ran out, went to stock up at Colette. Interestingly they were always out of CaR, which is Odacité's wild carrot concentrate. There's a reason why it's always sold out: it works and it's fantastic. The best part with these serums is that you mix them with your regular day cream. I use mine mixed with January Labs Moisture Balancing Lotion or the Latvian Mádara's SOS Recharge Cream, but anything goes.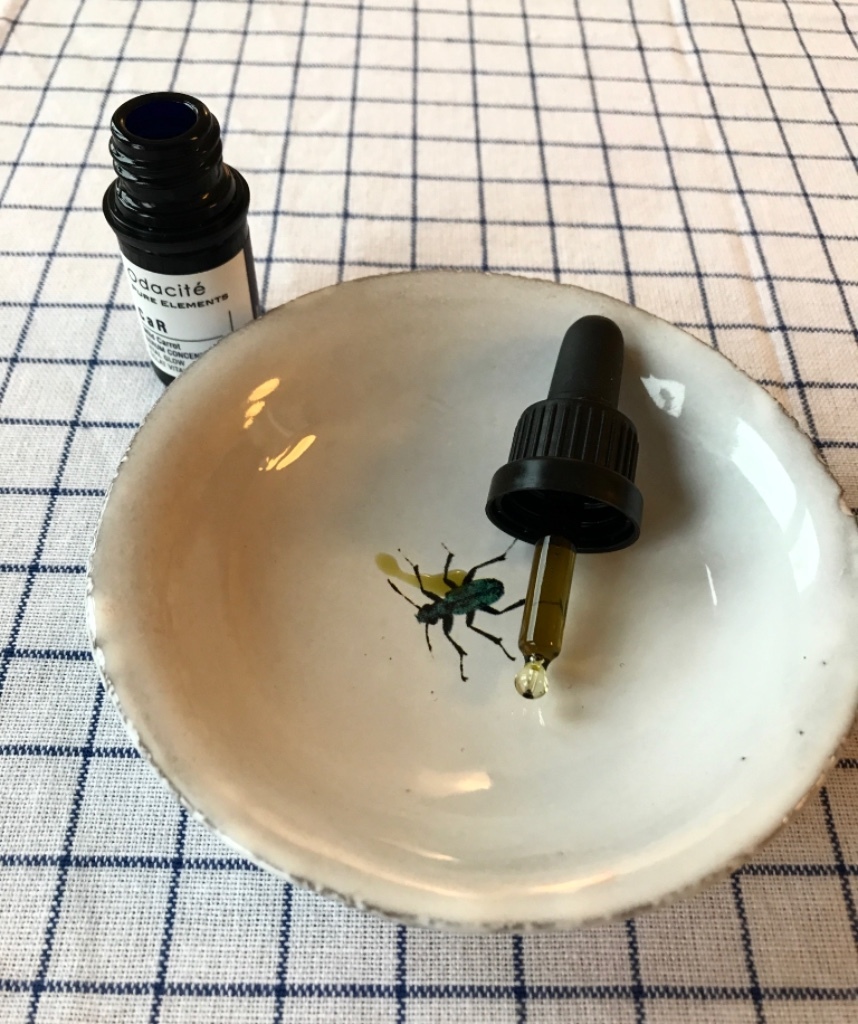 Since Colette is no more, I am happy to share with all Bruxelloises that the new LabelChic on Antoine Dansaert sell Odacité. The carrot oil in the picture above looks green and it is. But fear not, it transforms into something inexplicably lovely once you massage it on you face. If I want to stop traffic with my glow, I'll mix CaR with Herbivore's Phoenix facial oil, which is a potent cocktail of omegas in the form of Sea Buckthorn Oil and Chia Seed, below.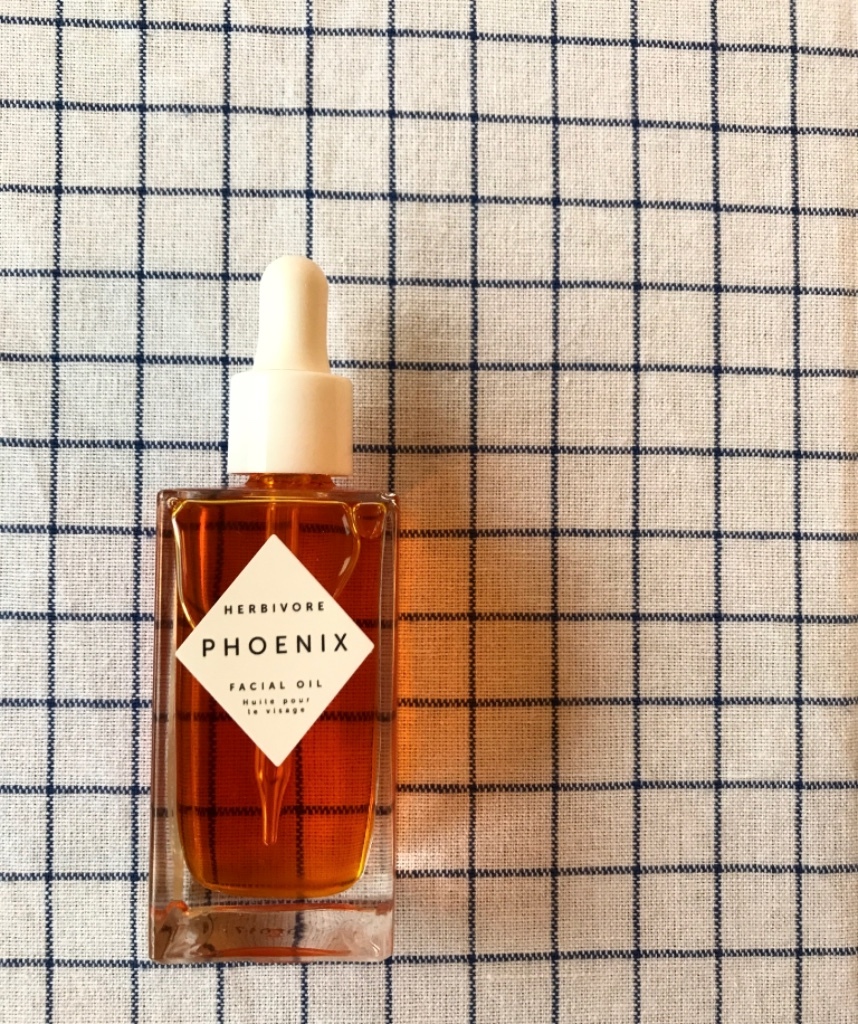 I've been knocking back vitamin D and magnesium like there's no tomorrow, because there has been no sun in Brussels for about forever. On the bright side (no pun), living like vampire has its advantages on one's skin (less wrinkles), but obviously not forever. Smearing myself with carrot- and orange-coloured oils makes it easier to pretend that this spring I'll be ready with a golden skin (I am usually your regular Morticia Addams as far as skin tone is concerned). So here we are. It's February next week so we'll get there eventually.