I don't much care for birds*, and the books I'm writing about are not really about birds. It just so happens that it's the nesting season of our feathered friends. I've been observing a magpie couple setting up home in a nearby tree for a couple of weeks now (it's becoming huge, I can tell you that much) and realised that I've recently finished books with pictures of birds on their cover.
I shall first introduce The Refugees by Viet Thanh Nguyen, winner of the Pulitzer Prize in 2016. Now, I confess I only really picked the book because of the exceptionally beautiful cover. Also Pulitzer Prize generally gives a certain guarantee that you are not buying into something horrible. The book is a compilation of essays that deal with migration, being a refugee, having complicated relationships with family and such things. I was half-expecting some difficult and over-complicated language with a depressing dark artistic streak, but lo, the essays were mostly really funny! And obviously superbly written.
I have mentioned Go, Went, Gone by Jenny Erpenbeck on the blog before, but in this context she deserves another mention: should you have any interest in reading a fantastic novel about the recent migration crisis in Europe, you must read this book. It's set in Berlin, the story is beautiful and it will have you think about what's going on. A lot. No birds on the cover.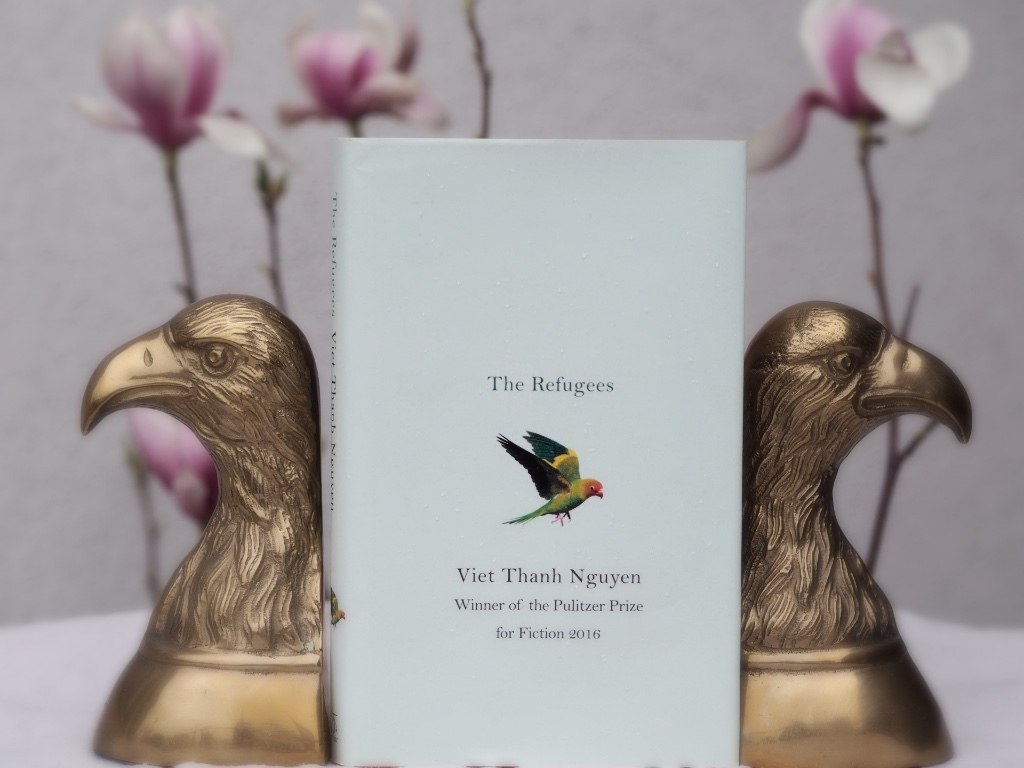 An Unremarkable Body by Elisa Lodato is a mother-daughter story with a twist. It's partly set in the British university campus scene at around the same time I did my Uni at Edinburgh, so I experienced some pangs of sentimentality when I read it. You will absolutely survive life without having read this book, and I did feel as if the author had to rush the plot to come to the (rather predictable) conclusion towards the end. Nevertheless an enjoyable read for situations that require something light, very British and beautifully written.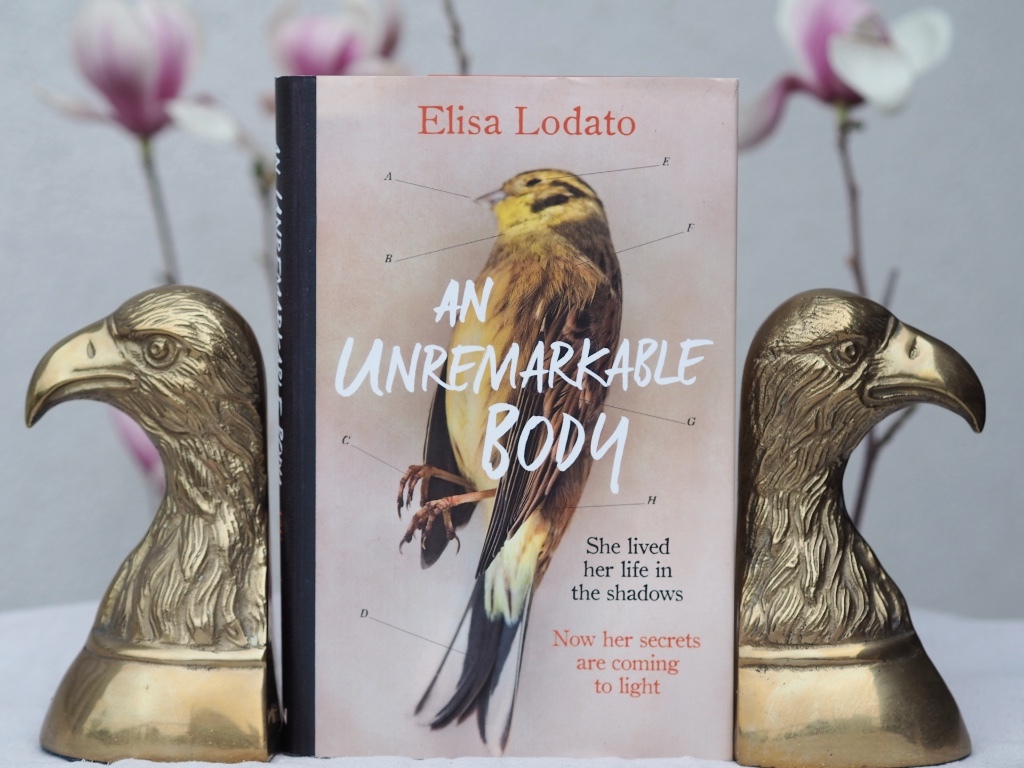 Then an oldie but a Goldie: The Goldfinch by Donna Tartt. I have just started re-reading it, after seeing some pictures from the movie set – Nicole Kidman will star in the movie based on the book. Now, I don't quite know where to start with Donna Tartt. She would probably make groceries lists noir master pieces.

Try as you might, you will only find a couple of publicity photos of her on the internet. She's exceptionally private and aloof in a world where everybody is expected to have a presence on social- and other media. We know hardly anything about her (I wonder how much we should know, come to think of it), and precisely this makes her a bit mystical. There's an interesting article in the Guardian about what writers' clothes reveal about them, featuring Donna Tartt, by the way. And another curious detail: Hillary Clinton listed Donna Tartt in her book "What Happened" as one of those who helped "review pages and facts". And that's about Tartt and publicity, really.
I went to her reading in Helsinki during the Goldfinch -book tour and nearly collapsed out of sheer admiration. I was literally so star-struck that I couldn't go get her signature on my copy (also because everybody in Finland also decided to show up at the bookstore then). Next time I shall queue, however long it might take me.
Her first, The Secret History left a permanent mark, and oh, did I spend hours in high-school trying to imitate the way the novel was written (like everybody else who fell for the Donna Tartt-mass hysteria at the time – her style totally boded well with grunge that was very happening at the time). Tartt has taken 10 years to write each of her inimitably Neo-Romanticist novel, and her style is quite unusual. The Goldfinch kind of is about a bird, or a painting featuring a goldfinch rather, and the story criss-crosses between Europe and the US. In case you have somehow managed not to read this book, read it. Or wait for the movie. Which won't be as good as the book.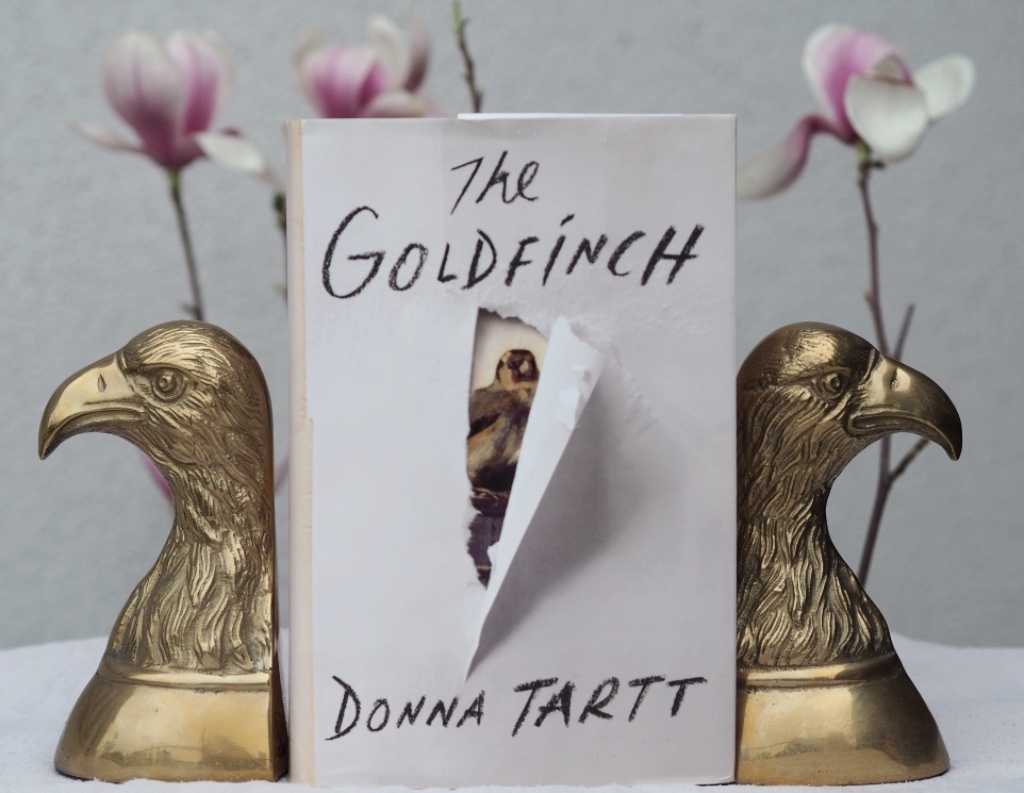 * I shall add that I don't consider pigeons to be birds. I don't know what I consider them as exactly, but my hatred/disgust/irrational fear for them is well-known. I'm sure they complement the carefully put together master-piece we call the circle of life, but I'd really rather not have them feature in my circle of life in any way.