Looks like an overwhelming majority of Irish yesterday voted for women's right to decide on their body*. I'm a stoic Nordic with few emotions, but as the exit polls came out, I cried a little. Nothing else matters today.
I am following the announcement of the final results from Helsinki today. Sun is shining, people are out and about, Marimekko, the biggest and oldest Finnish design brand headed by a woman, the formidable Armi Ratia, celebrates the half-centennial of its iconic even stripes with the theme "Stripes for Equality". The women's network I have been setting up in Brussels just sent out invitations to the launch event of our Pledge on Gender-Proof Growth.
In the euphoria I purchased some interesting literature, too. An essay collection by Anna-Leena Härkönen and "Dream Faculty (Drömfakulteten)" by the Swedish author Sara Stridsberg. It's a fictitious story about (the real, actual person) Valerie Solanas, American radical feminist, the author of the SCUM-manifesto and the woman who tried to murder Andy Warhol. Stridsberg has originally translated the SCUM-manifesto into Swedish. Am massively looking forward to this book.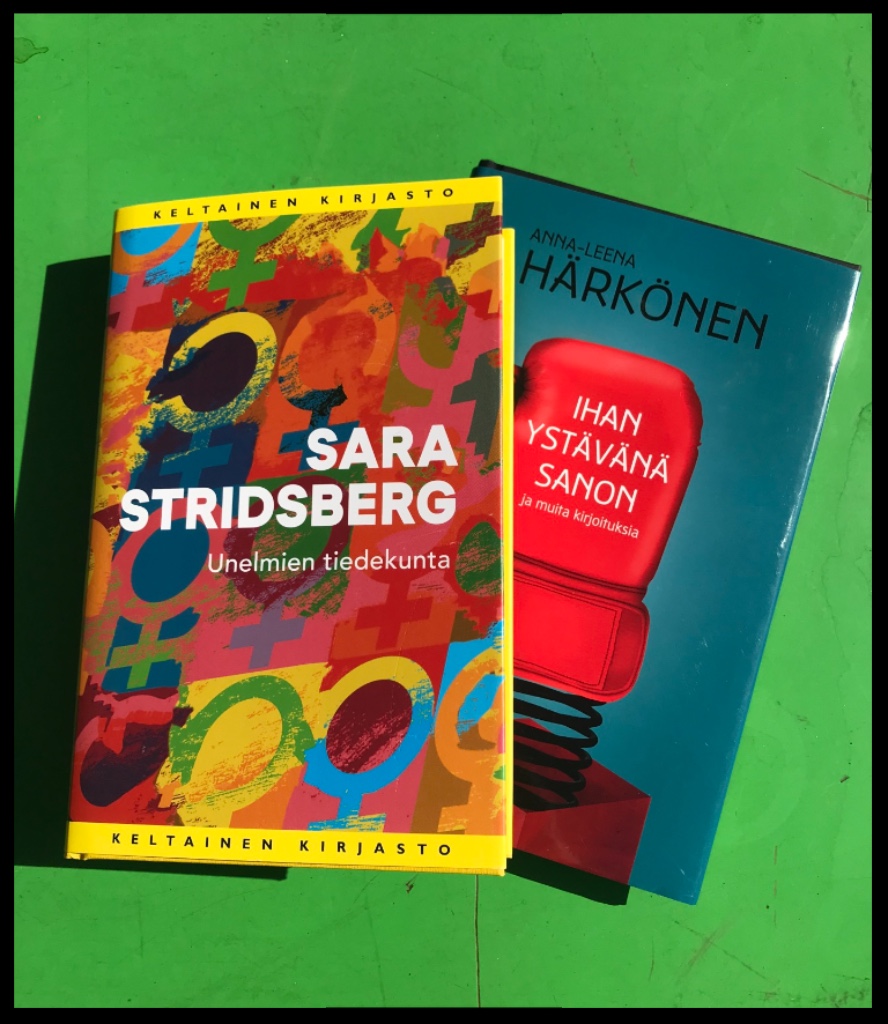 So it's been a very good Saturday, but nothing is as important as the news from Ireland. Hoping vehemently that the predicted result remains until all votes have been counted, and I suggest you have pint of Guinness, or two. Or Irish coffee, or any beverage to toast our Irish deirfiúracha today.
*Women in Ireland will in the future be able to get legal abortions in their own country. Abortion has thus far been illegal in practically all cases, resulting in many girls and women traveling abroad to terminate pregnancies.