Back from Stockholm. I traveled up there in an attempt to escape the Brussels heatwave but what do you know – the Nordics are apparently some of the hottest spots in Europe at the moment. So it was hot. But it was also supremely beautiful, so I'm not complaining.
We were experiencing the hot weather city-break dilemma bigly in Stockholm: in principle the department stores are the only places with proper air-conditioning, therefore the only places one wants to hang out at, on the other hand one cannot fathom the idea of trying on clothes. Or anything, really.
Also there's the end of sales period, which is never an inspiring season to go to shops for anything. The new stuff is not yet properly in, and whatever remains from the previous season is the stuff that no-one really wanted in the first place (those people who get their the amazing, classic and timeless wardrobe staples of superior quality for the fraction of the price exclusively by shopping at sales, I don't want to know you).
I read some months ago that the Swedish perfume house Byredo had come out with a new perfume "Elevator Music" in collaboration with an American rap-artist. I don't know much about rap music, but what caught my eye in the article was "limited edition". This triggered an immediate Pavlovian reaction – I set about finding the exclusive perfume with the fervour of a rabid dog.
What luck, then, to find oneself in Stockholm, the home of Byredo. I now have a pretty bottle of "Elevator Music", or the P-Diddy perfume, as I've taken to calling it (the collaboration is actually with Virgil Abloh but as I said, I ain't no connoisseur of rappers). It actually smells very much like Byredo's "Mojave Ghost", and it's a kind of a watery, yet woody scent that mainly likes to keep to itself.
I also decided to give Frank Body's Coffee Scrub another chance (you can read my account of the previous attempt here). Whether I like it or not, some body parts need to be exposed to the world in this heat. I got some of the scrub with coconut and actually quite like it this time round. Also my holiday-self (an uncomplicated beach-girl) got some foot-cream by Sol de Janeiro that smells of tropic and is quite possibly something I would not consider in winter (when I rather go for the lovely camphor by Santa Maria Novella) but hey, it came with a nifty surfboard-shaped, travel-size foot-file. Sold. (The cream is actually very good)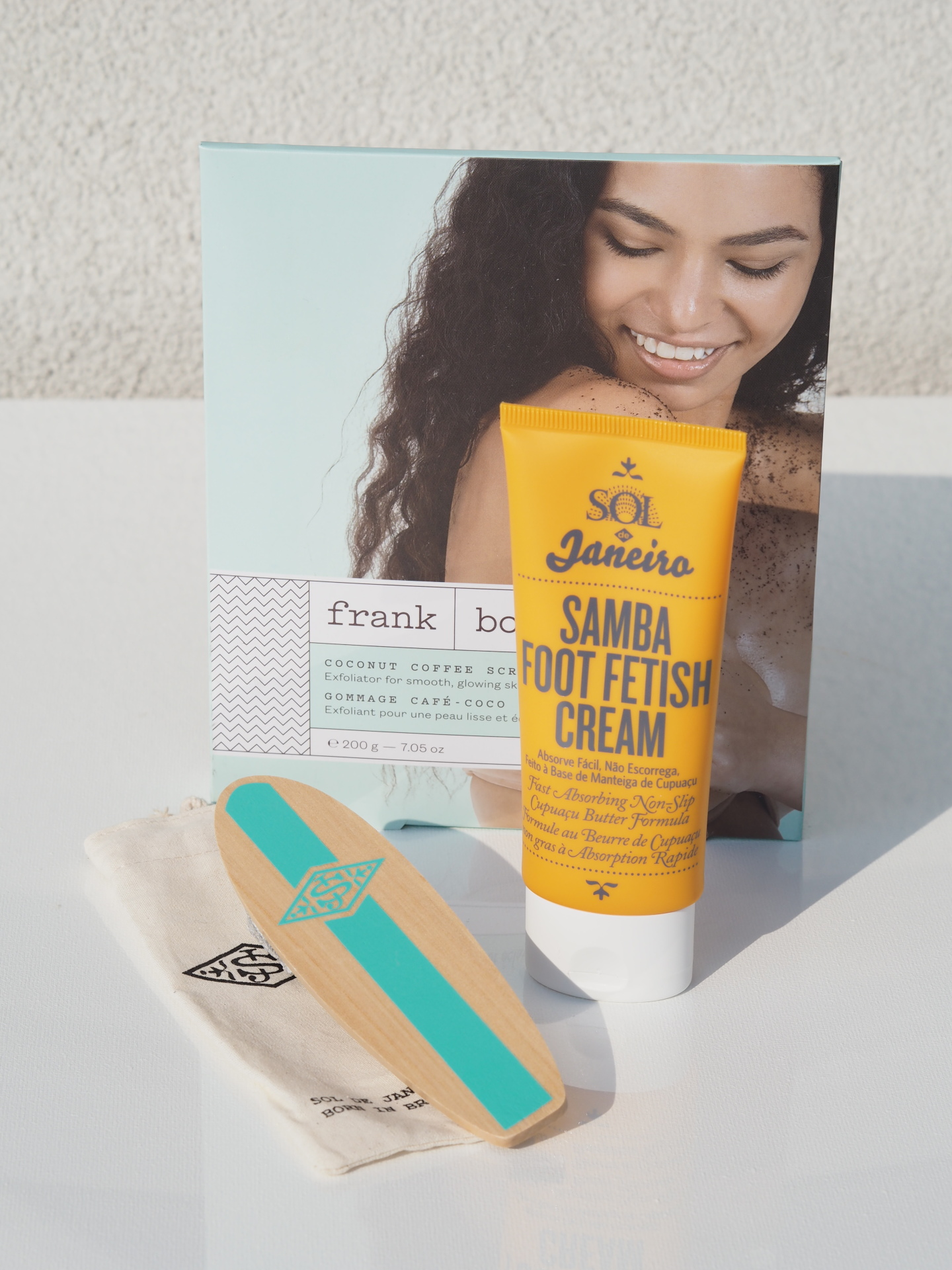 Since I am listing all these glamorous items here, let me finish with Ecolomega's Omega Fish Oil Caplets. Omega oil products are of course available in Belgium as well, but I have not come across this brand here. It's Danish and their stuff is extracted from Danish trout without using any solvents, chemicals and/or additives (most other brands use processed industry crude fish oils). The caplets contain Omegas 3, 6, 7, 9 and 11. They smell rank but are very good.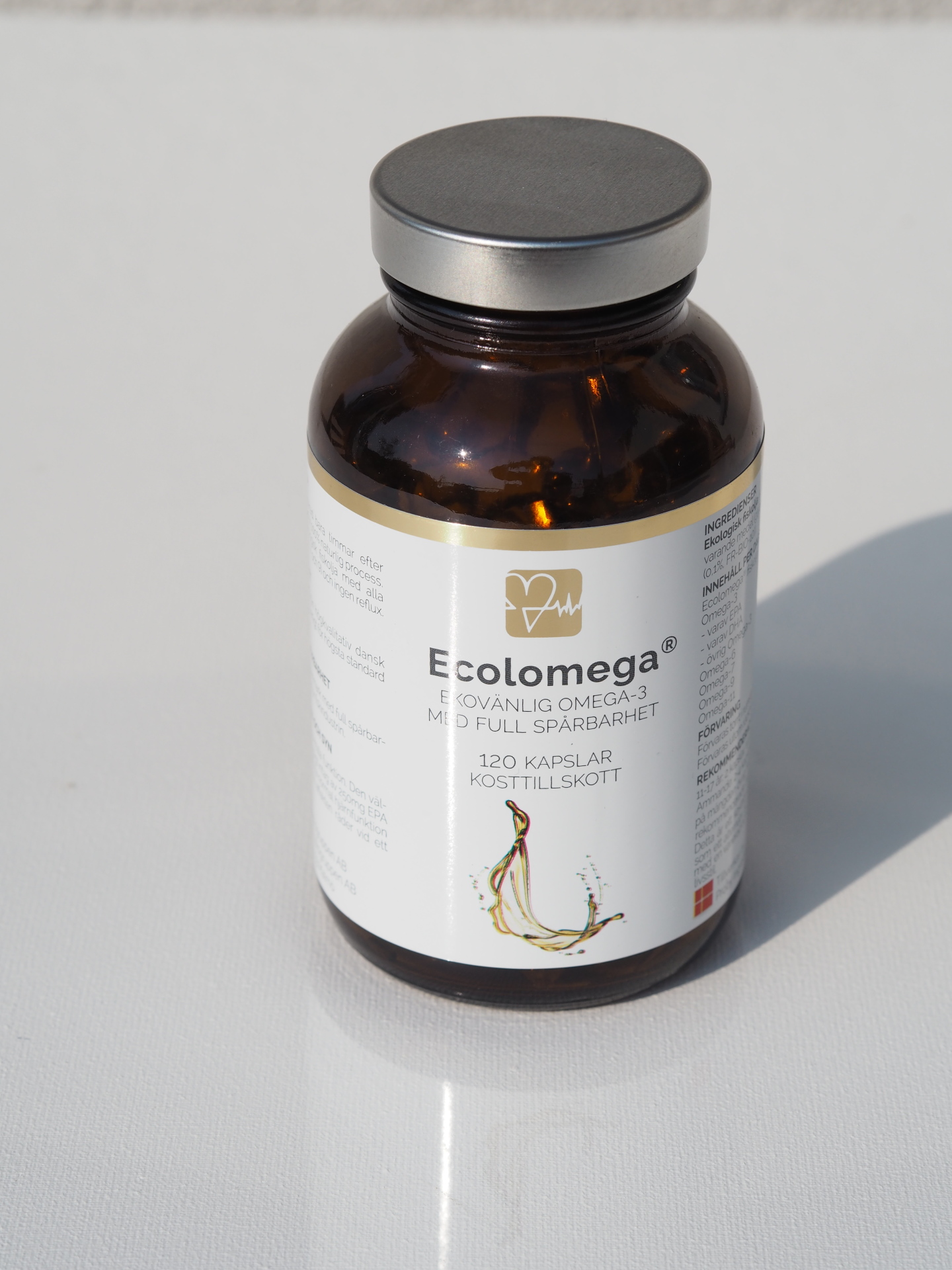 I also bought a winter coat, but as I can barely type the words winter coat, I shall leave the introduction for when the temperature is about 30 degrees Celsius less than now.