I'm officially not a moodboard/treasure map -making kind of person, but there was an October moodboard-post in Into the Gloss and I had amassed a huge stash of magazines lately, so here we are. There's absolutely no consistency or logic in anything I put together (in case you were wondering. Though I like the idea of sitting in a rowing boat wearing a massive faux-fur coat. In silver hair and lots of jewellery).
Many glossies write about feminism these days. It is easy (and delightful) to find interviews of actually interesting people who also speak their mind. The fact that #metoo just turned one year certainly has to do with the newfound sensitivity for gender equality, but all the same hats off to the influential glossies for mainstreaming the cause.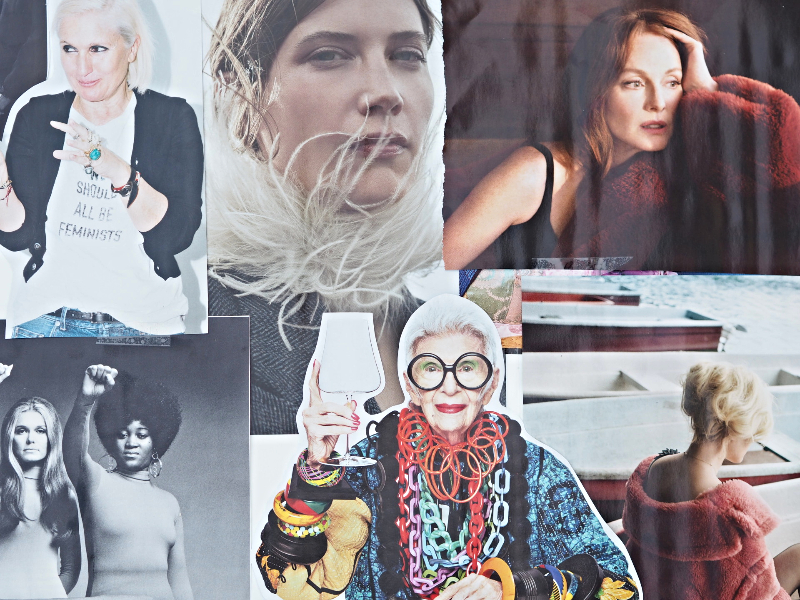 Despite the seeming efforts to advance equality, "My head explodes" has of late become the most frequently used phrase in most of my discussions about the current state of the world. And not just by me, I rush to point out. It seems most of my friends' heads are permanently on the brink of explosion. Over Friday ceviche and Vinho Verde, my friend even went on to describe how she actually already felt her brain on her forehead, so pissed was she (we were discussing some recent political appointments, but I suppose we could have discussed pretty much anything related to current any affairs – U.S. Supreme Court, anyone? And no, I'm not even going to start on that one (yet)).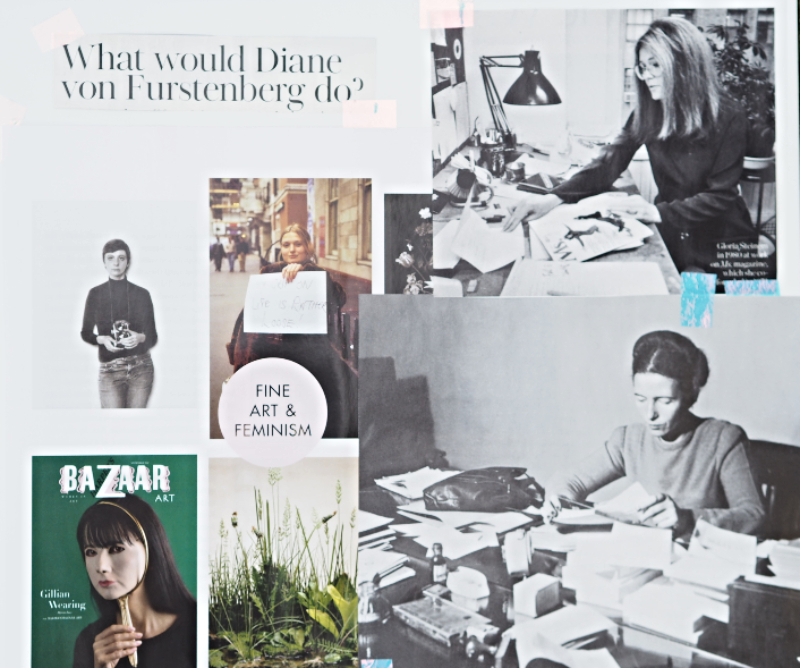 There's an overall feeling of things having been shaken up, pieces thrown up, and then someone pressed "slow motion" and now we are all waiting to see which way the pieces fall back in. A certain amount of Weltschmertz is fine, given that world's leading scientists have just told us the globe melts beneath our feet as we speak, and then whatever the hell is going on in the U.S. And in many other places.
What to do? Wine, in moderation, never seems to be an absolutely disastrous option, but only to be consumed in (preferably good) company (in case your head explodes there's someone to ensure it ends up on Instagram). Then, do consider reading. Recent feminist books that I would like to recommend include Rebecca Solnit's essay collection Call Them by Their True Names. Absolute, vintage Solnit. Not sure will help with your angst, but excellent reading.
On novels-front you might want to consider Women Talking by Miriam Towes. The story is based on real-life event and it's not hilarious, but a very good read in any case. Story: Between 2005 and 2009 in a remote, religious Bolivian colony, hundreds of women and children were drugged and repeatedly raped by what was then thought by "demons and aliens". The women's accounts were dismissed as "wild female imagination" at the time. The novel is an imagined response to the real events.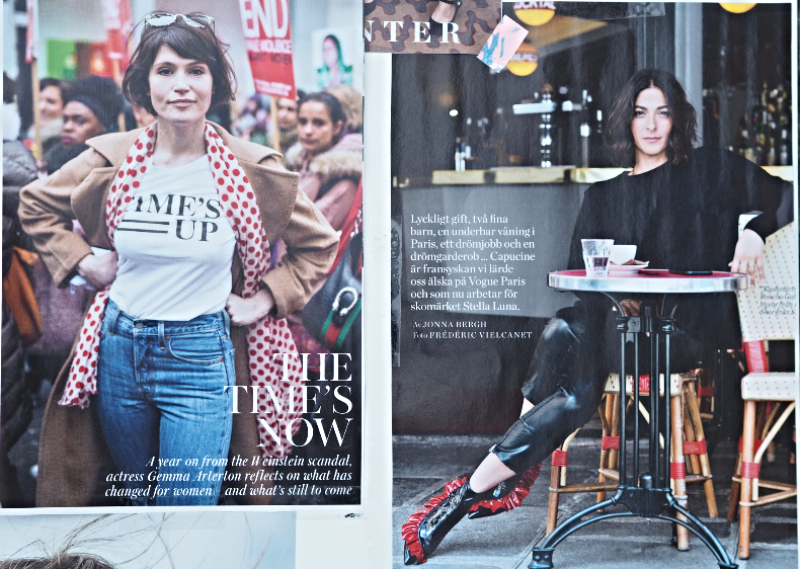 For a more laconic take on the world, Fran Lebowitz never goes out of style. The Fran Lebowitz Reader is one of the most hilarious books I've read. She would hate me for writing this, but "as one whose taste in mental states has always run largely toward the coma" is literally me. (Even I hate myself for having written that.)
Even if you will not read her essays (which you clearly should), take her advise for cocktail parties – remember, the main social drinking season is soon upon us!
​Great people talk about ideas, average people talk about things, and small people talk about wine.
Polite conversation is rarely either.
Never name-drop at the dinner table. The only thing worse than a fly in one's soup is a celebrity.
Telling someone he looks healthy isn't a compliment – it's a second opinion.
Looking genuinely attentive is like sawing a girl in half and then putting her back together. It is seldom achieved without the use of mirrors.