Where do you go for inspiration? Art exhibition? Movies? Bookstore? Concert? Do you read magazines/books? Make mood boards? Have long walks? Listen to podcasts? Watch tv? Scroll Pinterest/Instagram?
I used to do all of the above, often in overlapping sequences, in desperate quests to come up with thoughts that would either materialise into a text, or into some kind of an idea that would be useful for a work project. I find it's not easy, becoming inspired, because of the constant sensory overload around.
I have kind of grown tired of the ubiquitous articles giving instructions for quieting one's mind or finding inner calm. At the same time it must be a sign of our times: people's heads are constantly on an overdrive. Buzzwords from the past years, "multitasking" and "being busy" are becoming totally passé cliches. So it seems like something in the collective mindset is shifting.
I didn't think I was hanging out on social media that much until I did a test: I put a timer on every time I opened any of the applications. In public transport, while waiting for the traffic lights to turn green, at work, in the evening, during a dinner, while talking to a friend, all the time. I added up the slots and the result was astonishing. I also realised that the constant fidgeting was having an effect on my short-term memory: not only was I unable to concentrate on anything, I would also often find myself standing in a room, having completely forgotten what I went to look for.
I did the following adjustments:
– Never, ever open work email/social media application the first thing I wake up. It is often not possible for me to wait for terribly long into the morning before checking the situation in the world (this is required by my profession), but even giving myself 15 minutes in the morning before getting a full-on revelation of the fresh hell that is awaiting is worth it.
– Allotting clear times for the use of social media. This includes chats with friends. Travel-time (metro, bus) is perfect and absolutely guilt-free for this (what else is there to do?). Meetings at work are another story. I will appear a completely unprofessional slacker for admitting I do it every now and then, but in my defence, so does everybody else. This does not help things in any way. 99% of any meetings are tedious, too long and very often completely unnecessary. The fact that everybody brings their personal entertainment center to the meeting room does not make things move any faster or more efficiently. Since many people in any case feel very important when they are sitting in a meeting, being entertained while there does not make them want to conclude it. Ever.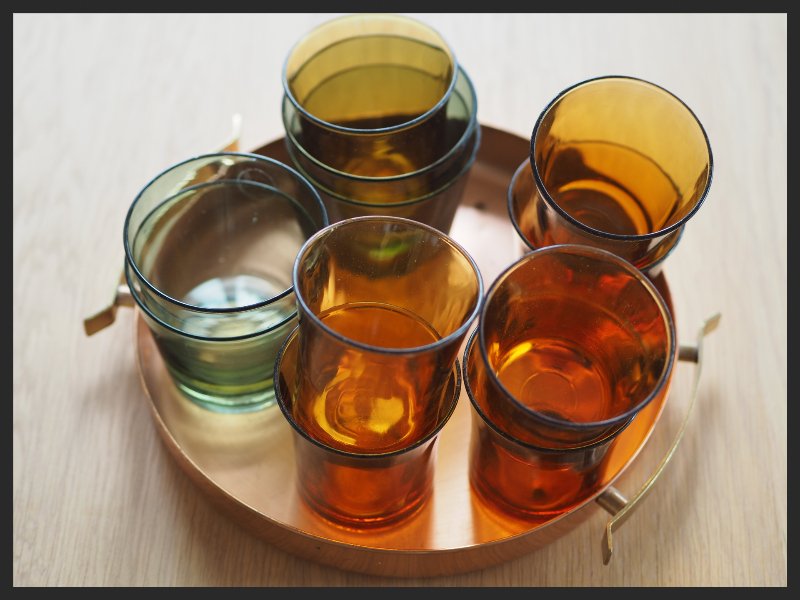 – Giving my brain space. This is a bit more tricky. Being an introvert in a world that grossly overvalues extrovert qualities can be exhausting. I have written about this earlier. There's this big pressure to network, to be social and to have a constant presence both physically and on social media. I felt much better after I admitted to myself that I need longer to recharge, and I need to give myself time when I do not have to talk to anyone – and that all this is perfectly fine. So what cools down my head? Reading, this you knew. Walking. Knitting literally slows down my pulse, as is the case with writing.
– Sticking rigidly to the no gadgets in bedroom -policy. Trust me, you will want to try it.
– What do I do for inspiration? I'm a sucker for reading about how people write. One of my all time favourite books about writing is Dani Shapiro's Still Writing. It's essentially a guide for writing, but instead of esoteric thoughts about inspiration and creativity, it is a refreshingly down to earth and practical guide to writing. Warmly recommended. You might also want to check the latest Vanity Fair issue and an article by Jon Meacham. It is about Barack Obama's methods of writing his memoir.
– Listening to podcasts while walking might not clear space for my head, but (depending on the podcast) can be inspiring. The title of the post comes from Unstyled-podcast episode where Christene Barberich (founder of Refinery29) interviews Jenna Lyons. Known for her J.Crew- fame, Lyons recently left the company and explains in the podcast how she had to clear space for her head to figure out what's next for her. As she explained how she was mulling her options at the time, she mentioned pottery, because everybody's doing ceramics these days.
– Not stressing about inspiration. Forcing myself to take a step back. Giving the brain not only some space, but also some time to respond, to decide and to react (this rarely can be applied to work, but I have tried it in moderation and surprisingly the world has not yet collapsed).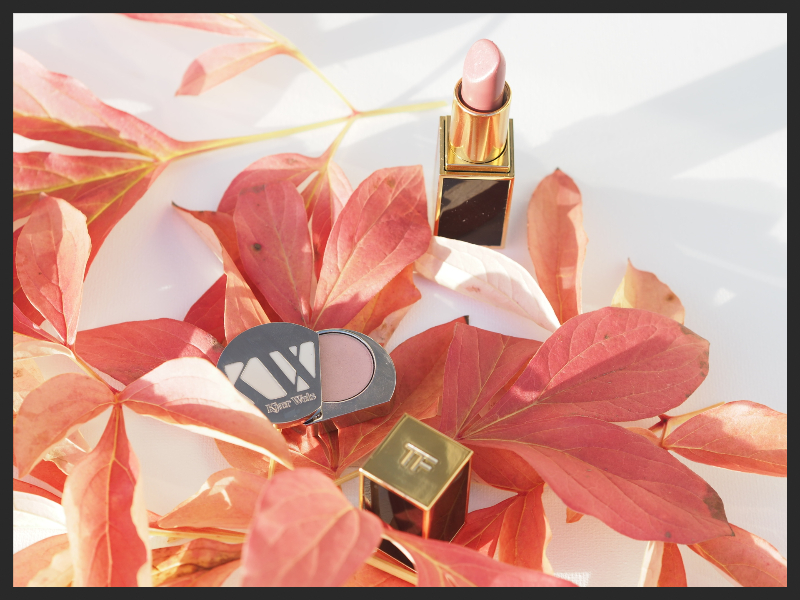 The above picture has nothing to do with anything in this post, but it features two extremely lush products that I wanted to flag: Tom Ford lipstick in Casablanca and Kjaer Weis eyeshadow in Angelic. Both come in gratifyingly clicky and luxurious packaging – so much so that the mere clicking of them is borderline meditative. You know my appreciation for Kjaer Weis and the eyeshadow is no exception. The shade is beige-y pink, which gives a nice, soft look without creating the dreaded "dead salmon" -look (occurs with apricot-y shades – this has a blue undertone).
I love the lipstick rather intensely, which is a very strong emotion dedicated to a little tube of beeswax. Mine is the creamy sort, Tom Ford do a matte line as well. It smells lovely, the consistency is impeccable, it lasts, does not run into places it's not supposed to, the shade (a very natural flesh colour) is rather becoming and it overall does a sterling job. Which is just as well as it did cost quite a few sterlings. The hype around Tom Ford makeup line is not for nothing. Some of his perfumes are rather covetable as well.