November, and possibly June, must be the most underrated months. It's all about waiting for the next month – the bringer of the holidays. Thus both months are rather unassuming and chill because they are never the main stage for anything. Although the amok-run at work reaches its peak just before start of holidays (because the world must be finalised by then) and can make life highly stressful, the beginning of November can actually be quite enjoyable.
While we cannot escape the perverted commercial build-up to Christmas that hits us already early October, it is OK to start enjoying its benefits in November. The use of fir – real or plastic – is one of the least naff ways to spruce up (ha hah) spaces for the festival season. Therefore frequenting a coffee-place lined with fir and lit with fairy lights can be an extremely pleasant November-hobby.
Seasonal scented candles
I am somewhat unsure about the need to turn one's home into a spiced cinnamon smelling shrine because Christmas, but seasonal scented candles cannot be entirely escaped.
The masters of smelly wax at Diptyque have upped their game in the last years. They dropped the obvious Christmas-references from the design, and overall present a solid selection of three holiday scents each year. Already in shops, they are worth checking out.
If you want to minimise the amount of decisions to be taken, especially on something as seemingly trivial as the smell of a candle, you will never go wrong with their perennial classic, Feu de Bois. It smells of burnt wood, is elegant without anything that smacks of "spiced something" and works around the year.
Double-masking
The change of season, lack of sunlight and daily exposure to various types of air-conditioning have made my skin mental and caused hair to fall off (not all, but lots). There's no overnight trick, but I'm currently overdosing on vitamins D, C and B as well as Omega 3.
I tried daily double-masking for a week and must admit that the Japanese do not recommend this for nothing. I've now taken this practise down to 3-4 times a week, and it does seem to have a positive effect (skintone is more even, less breakouts, texture more plumped, absorbs products better). I use the duo "The Bean" and "The Petal" by Mahalo Skincare – the former a detoxifying and purifying mask, and the latter a hydrating and calming one. It does seem like an extravagantly time-consuming thing to do, but I do not lounge on a velvet canopy in silk robes while I let the masks work – most indoor activities can be performed while having one's face covered in pink paste.​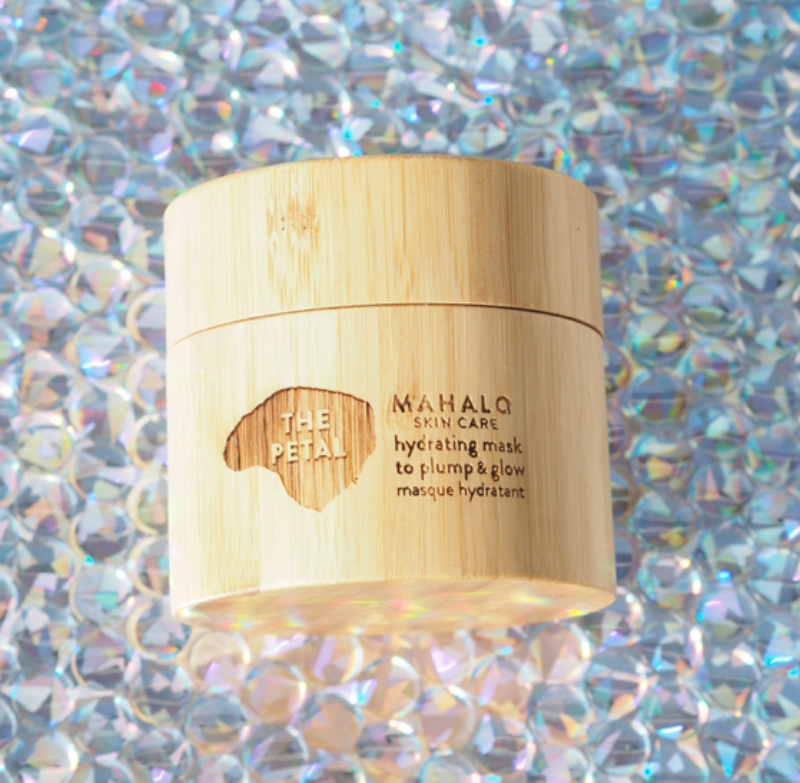 US Midterm Elections
I have my eye on the election day for one reason only: the faith of Roe v. Wade. The 70s landmark decision on the legality of abortion is again threatened, and the composition of the future Congress will play a crucial role in deciding the future direction of women's reproductive rights. If you are American & eligible to vote, do.
What's in it for us Europeans? A good reminder that women's rights do not make steady linear progress on their own, and whatever rights have been negotiated, can be backtracked overnight. Thus always one eye on the ball, girls, always.
I have two recommendations on this topic if you wish to understand better why the issue has polarised American elections for decades: Documentary "Reversing Roe" on Netflix is very recent and very thorough. It covers US presidents and their stance on the abortion issue from Reagan to Trump – but the most interesting part is the peek at the backroom politics and the huge influence the biggest lobbies have on top politicians.
"A Spark of Light" by Jodi Picoult is a recent novel about an abortion center in Mississippi that also becomes the center for a hostage drama (the book is not based on a real story but makes references to similar, real attacks to other women's health centres).
While the book is not exactly your cinnamon-smelling hygge-read, it's an excellent novel and the subject matter is enormously important.
Michelle Obama's "Becoming"
Out on 13 November, this is the first of the two upcoming Obama-memoirs. I admit that I only have a very superficial image of Michelle Obama – I love the way she dressed as FLOTUS, find her an excellent public speaker, she has very cool friends (Sarah Jessica Parker will do the author-interview on the publication day) and she totally nailed it in the Carpool Karaoke.
As we have witnessed, the threshold for qualifying as a decent public (political) figure has sunk to historic depths lately. If there's no-one to look up to these days, reminiscing in the days past is the next best thing.
Red Wine