The weather has forced me to stay indoors most of the weekend, which has been much welcome. The stacks of magazines and books had been piling up the last weeks and the last 48 hours were an excellent opportunity to read through most and report back here. We shall start with Vanity Fair.
The international edition runs a big cover story about Beto O'Rourke and his fancies for becoming the next US President. The main show, however, is the big joint interview of ​Amy Poehler and Maya Rudolph (there's also a big picture spread from the VF Oscars afterparty, but I reckon we have already processed that). The official fun women of the United States and the ur-feminists of Hollywood, you could not go horribly wrong with these two. The interview is PR for their latest cinematic endeavours, which are personally not terribly much to my taste (I only really liked The Bridesmaids from this feminist slapstick-genre), and much else. I liked the "much else" part more: where Poehler and Rudolph explain how they started out, how it's been for them in Hollywood, how does it feel to plough your way through in an industry where female characters still only have 35% of the speaking roles in top blockbusters.
The French edition of ​Vanity Fair has #metoo -related speculation from France, involving movie director Luc Besson, who is the suspect in one of the latest bigger court cases in France. There's a fantastic story about a former Parisian judge Constance Debré, who was born to a grande famille de la République, and then went through a huge reinvention of giving up her job, husband, bourgeoise life and the prestige and became a writer and started to live with her female partner instead. Does not sound like much, looking at it like this, but the point was that her family name made it hugely difficult for her to walk out of her life. She wrote a book Play boy about her experience. Have not read it, but might give it a shot. Also, the theme of tomorrow's MET Gala, "camp", is discussed in the magazine, through Susan Sontag, who wrote a novel called such in the 60s. Thoroughly interesting in the preparation for the gala.
French ​Vogue has the usual gorgeousness (safari theme is back for summer), and on top interviews with Rebecca Solnit, the author of Men Explain Things to Me and ​The Mother of All Questions, the latter of which has just been translated into French. On an equally feminist beat, there's also an interview of Anja Rubik, Polish model, activist and philanthropist. Amongst many, many issues, she also discusses the sex education in Poland. Rubik has fronted big campaigns in Poland by authoring a book about homosexuality and contraceptives. Highly interesting.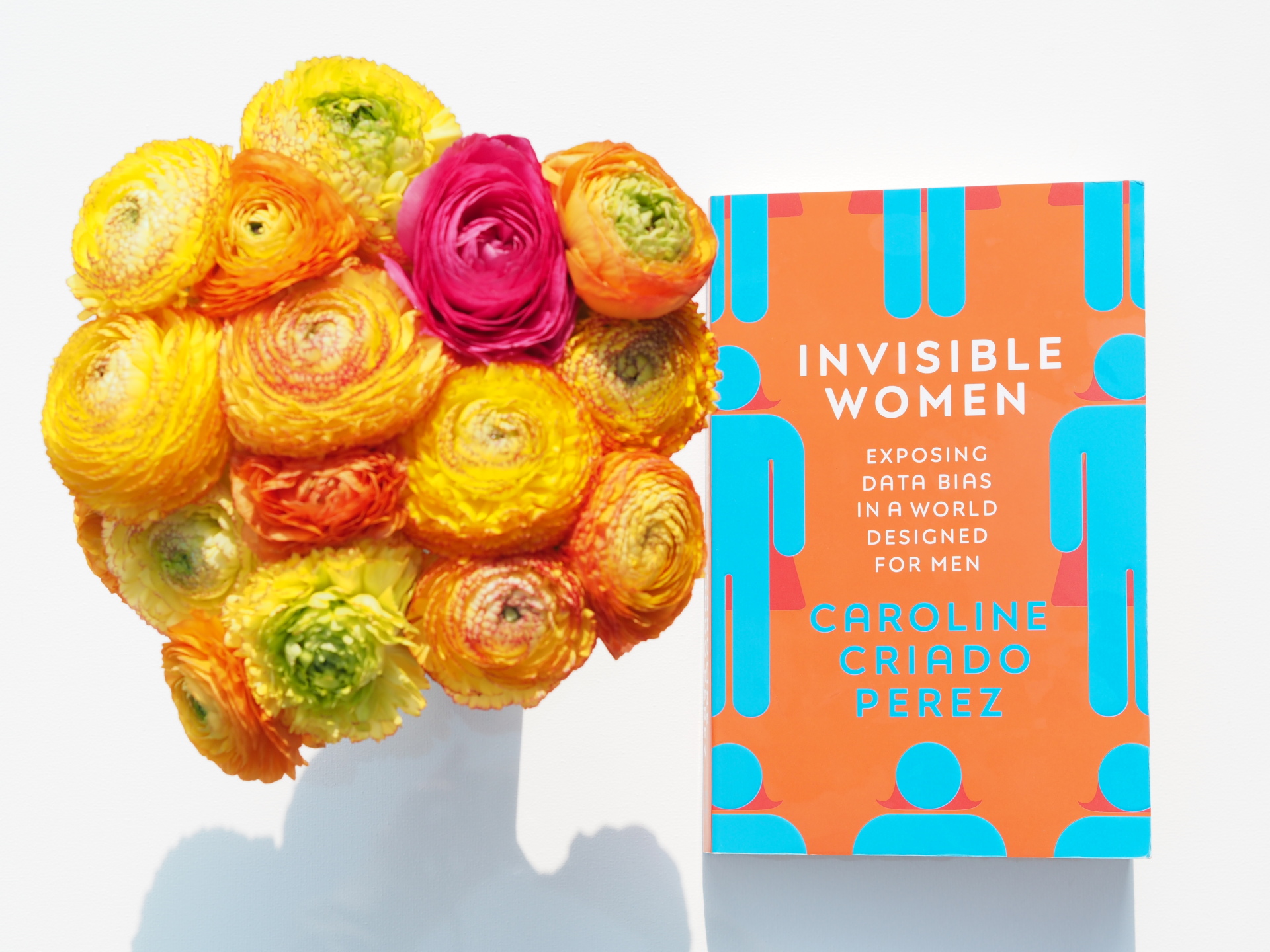 Then, have you ever been caught up in a situation where you are directly challenged to quickly bring about concrete, actual examples of gender bias in everyday life and your mind just draws a complete blank? This is maddening, because your head will be bursting with examples the minute the situation is over and you are mentally gathering yourself from the floor. Since everybody nowadays wants to talk about artificial intelligence, data bias is an extremely interesting topic even for a non-geek.
Invisible Women is a very thorough take on this subject, and does not require any prior knowledge or particular interest in gadgets and nerdery. Much of Criado Perez' findings rest on how women are excluded from the creation of basic algorithms and many societal norms, such as dosage of medicine (this part will knock your socks off). It's all done in a very non-whiny way, and is a fabulously practical antidote to all those "aren't we getting a bit paranoid here?" comments when this topic is being brought up.
There's much talk about the need to have more girls studying STEM and more women in tech, but without educated debate on why this is actually something to be encouraged and something that is absolutely essential, these messages might not hit home. There's another book about biases in apps and algorithms which is very practical: Technically Wrong by Sara Wachter-Boettcher, who made her own career in the Silicon Valley bro-atmosphere, so she knows what she is talking about. Excellent read.