Pictures of Master Archie's toes have made it to this side of the Atlantic, thanks for asking. It's a relief to see proof that he has all ten of them. Other than that it was a quiet Sunday as the weather was horrible, but I found refuge in a bookstore around the corner and observed people (in a socially acceptable, discreet manner – I'm not a stalker) in the hotel lobby bar the rest of the afternoon.
I knew I had to leave Manhattan to see another woman with short hair, so I took the L-train to Brooklyn today. If you don't follow the Accidental Icon yet, I would strongly recommend you start now. Her Instagram account @iconaccidental is fantastic, as is her blog. Lyn Slater is a 65-year old professor of social work and a blogger/social media influencer, and I met her today.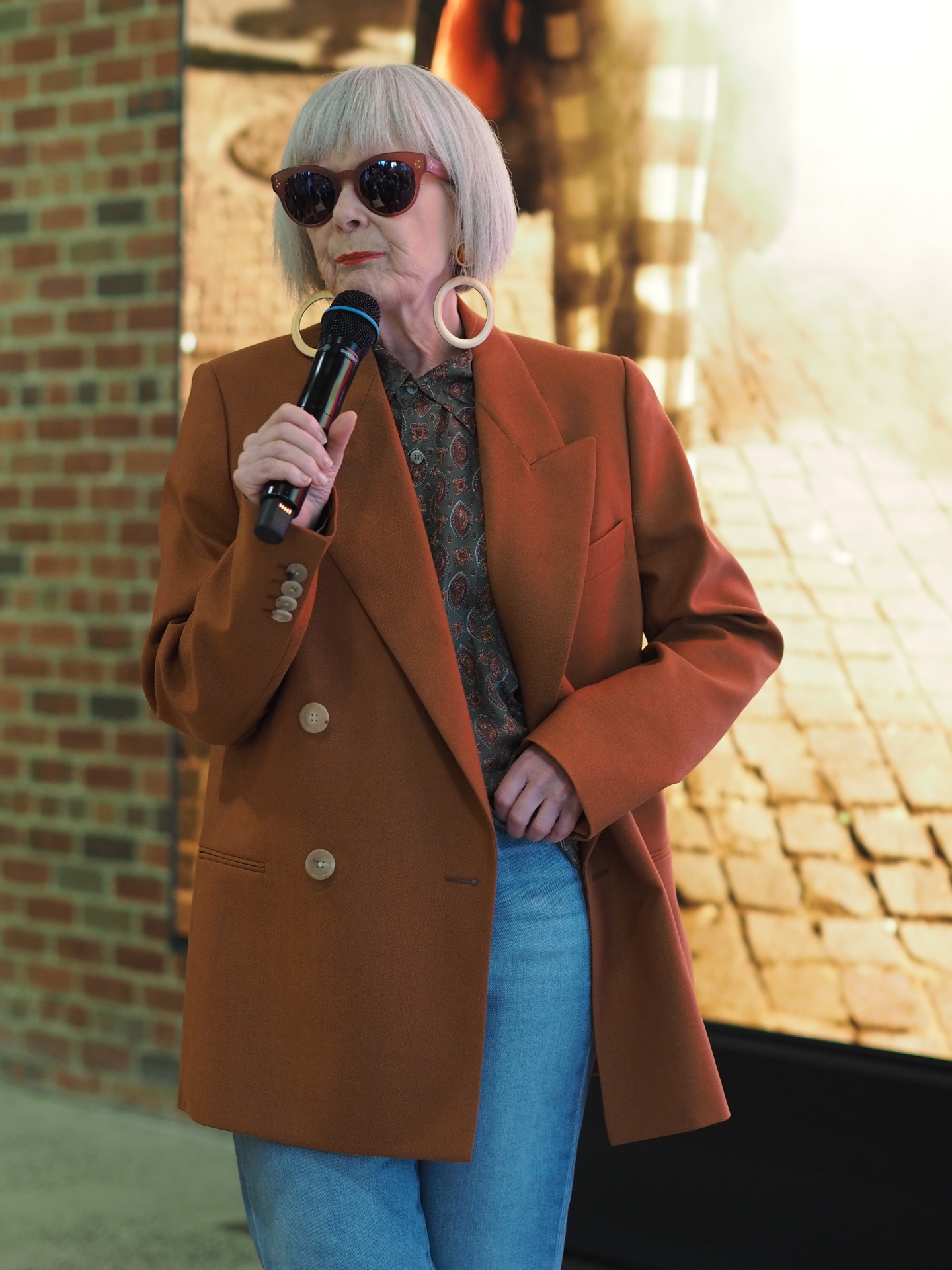 The deal was to do a one-hour photo-walk in Williamsburg, Brooklyn, organised by Apple, and learn form a top influencer the tricks of the trade for taking interesting pictures for social media. The truth is of course that the pictures of Accidental Icon are taken by her spouse, who is a professional photographer, but all the same, it was very interesting to do something like this.
Lyn Slater told us about why she started the blog five years ago (boredom, could not find interesting content online that would really resonate with her) and how she started out on Instagram (black & white photos, because no-one else was doing it). All this was super interesting, because she has kept her day job all along, and is only taking outfit photographs in New York, doing "a lot with very little", as she said herself.
About the event itself, we were about 20 today, schlopping around Brooklyn in pouring rain, stopping to take pictures of the Accidental Icon as well as of ourselves. We received a quick introduction to how to make the most of the cameras in our iPhones, and after the walk we were again instructed on how to make best use of the editing tools.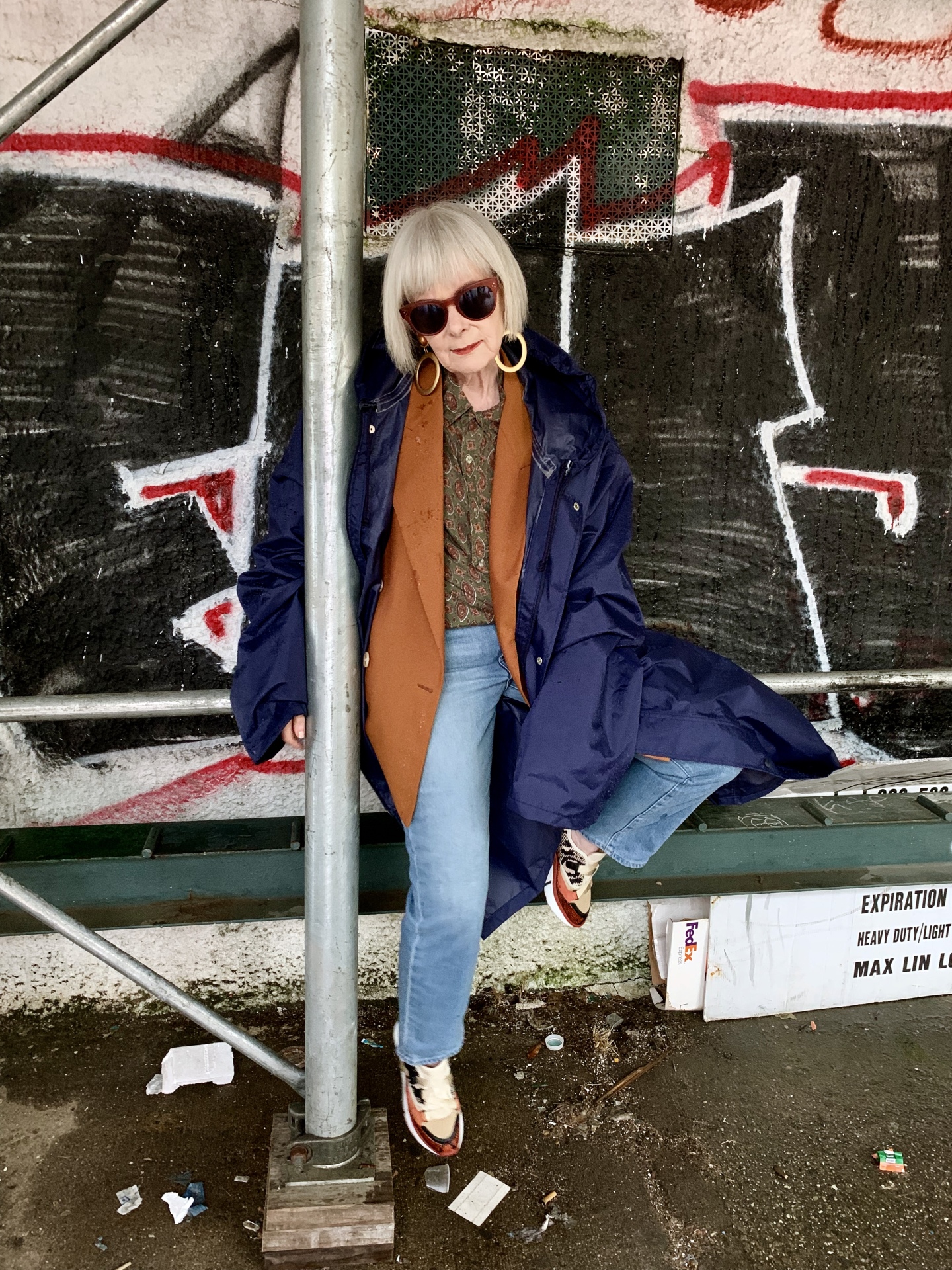 It is very obvious that I do not have the luxury of having a photographer in tow to document my outfits on a daily basis. Also I have not been 100% convinced that featuring what I wear would be of much interest – it might also end up a short-lived and boring exercise as I have very few clothes, and was never really meaning to make this blog about what I wear.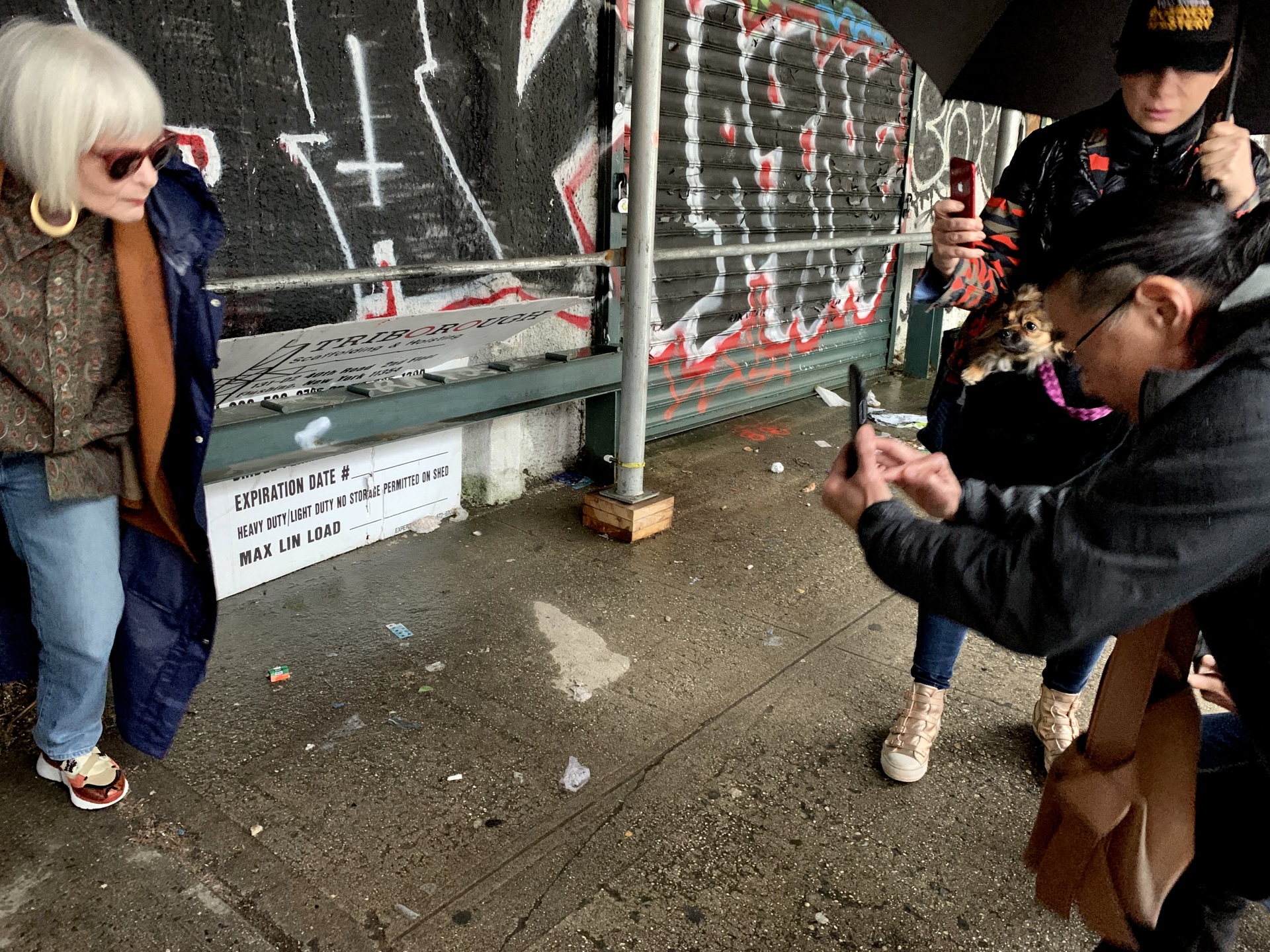 Lyn Slater's spouse Calvin is taking a picture of her – he's the one with the black ponytail.
I don't have anything to share as far as today's ​lewk is concerned. I had thought about an outfit for this event, but the weather continued to be unbearably shitty and cold, so I ended up wearing everything I had with me and looking like a hobo instead. But here we are. Inspired by the experience, I will think about how to incorporate pictures of outfits in the blog. Eventually. Hope you enjoy today's harvest.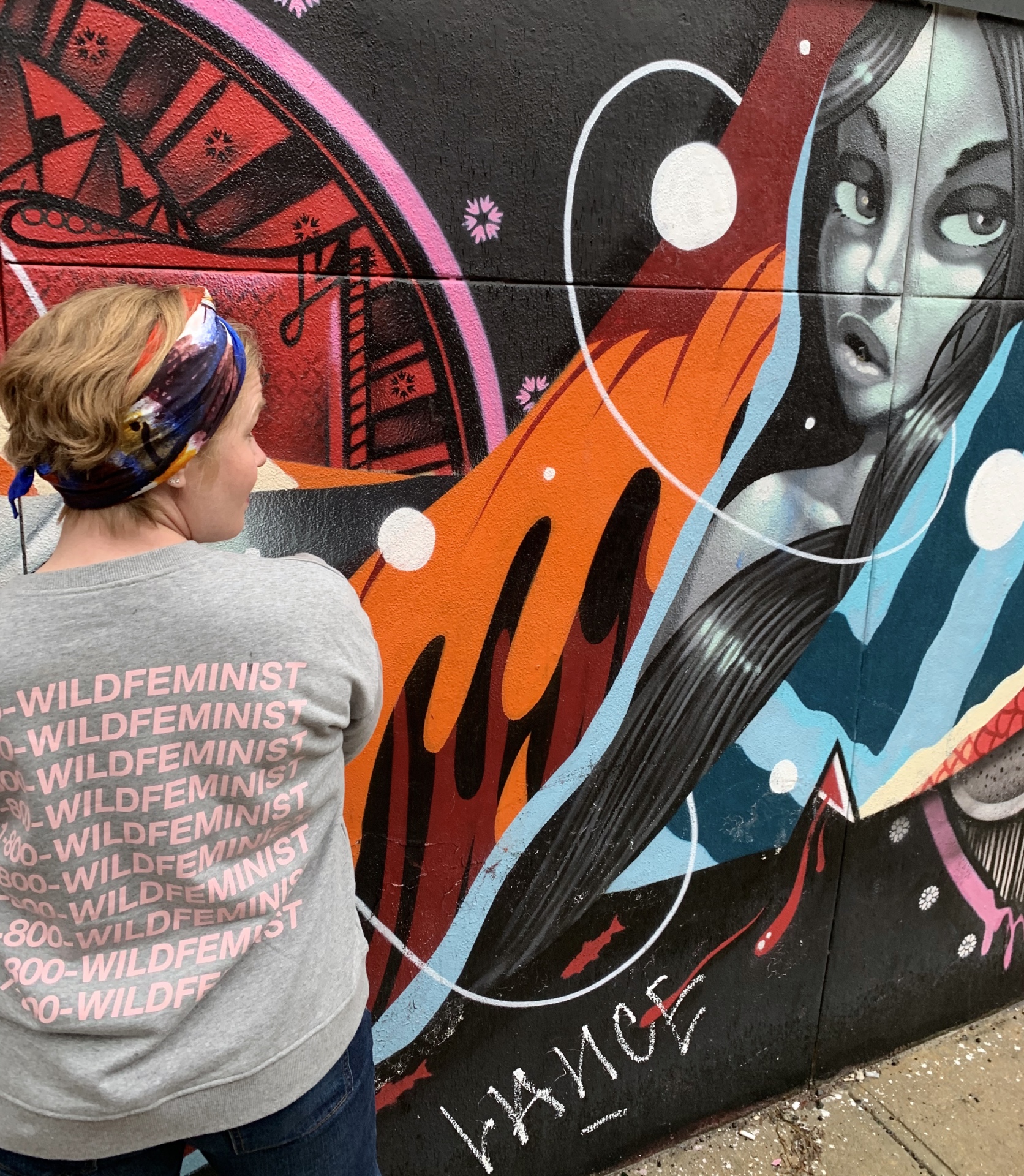 And do check out the Accidental Icon. It is bloody refreshing to see people over 25 years do style. Love it.
I have taken all pictures here, except for the ones with me on them, which have been taken by Lyn Slater's spouse.
P.S. This is not a sponsored post in any way despite the Apple-mention. I saw the advert for the event on @iconaccidental feed and signed up. The Apple-store in Williamsburg organised the photo walk and facilitated the editing of the pictures. I am not doing this post (or anything else) at their request, also I'm getting nothing from them.