I know, no one has time to read because everybody is busy. Therefore it is good for us Europeans that the law forces us to take some time off during the summer months. Because everybody is busy, I have put together a short reading list to ease the holiday prep. Not everything is hot from the press, but all of them are fairly recent, all written by women, and every one of them will give you instant street-cred when you take to your poolside lounger the way the Meisterstück When Life Gives You Lululemons never will. 
I have written about some of these books earlier and have linked to those blogposts. Herewith ten contemporary, indie reads: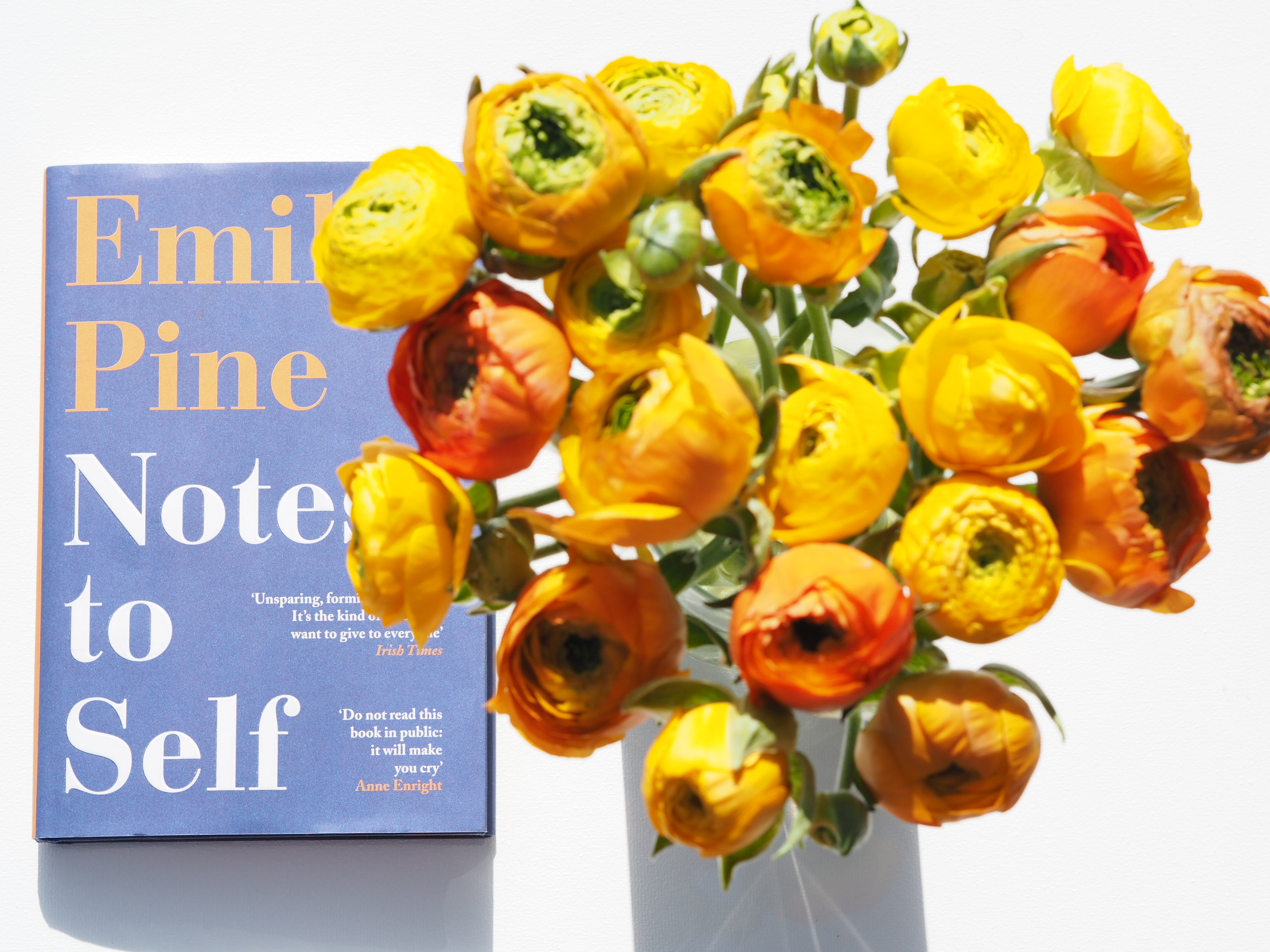 Despite the cover blurb announcing that this book will make you cry, consider it still (if not for hiding your tears, what else are large sunglasses for, anyway??). It's a collection of self-reflecting short stories by the wonderful Irish Emilie Pine, and I call her wonderful despite not knowing her, because she's had a remarkable life and has an extraordinarily touching style to tell us about it. Nearly every aspect of woman's life will be dealt with. I repeat, this is not a tear-jerker, but a very good book about being a woman.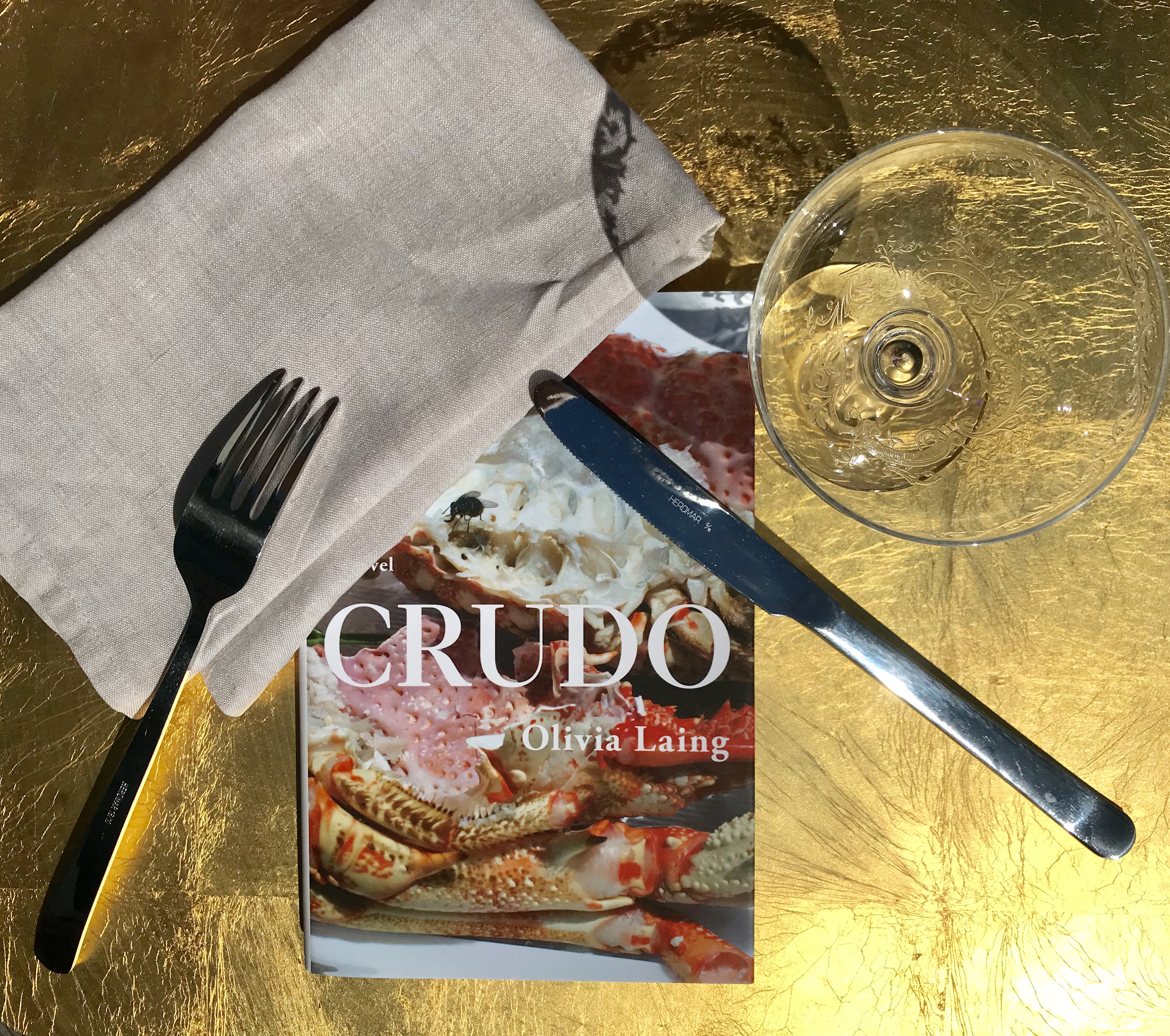 We shall move on with a stylish take on modern society by the British Olivia Laing. Crudo is a beautiful book (I was initially drawn to it because of the cover) about summer of 2017 when writer Kathy is getting married, Trump's tweets are bringing the world to the brink of nuclear war and the Brexit has paralysed the UK (funnily the book is a novel, not a documentary). Crudo is kind of a real-time account of the apocalyptic summer and the protagonist, who is also the alter ego of the real-life Kathy Acker. Very difficult to put into words, but the book is really funny, and pairs extremely well with chilled rosé.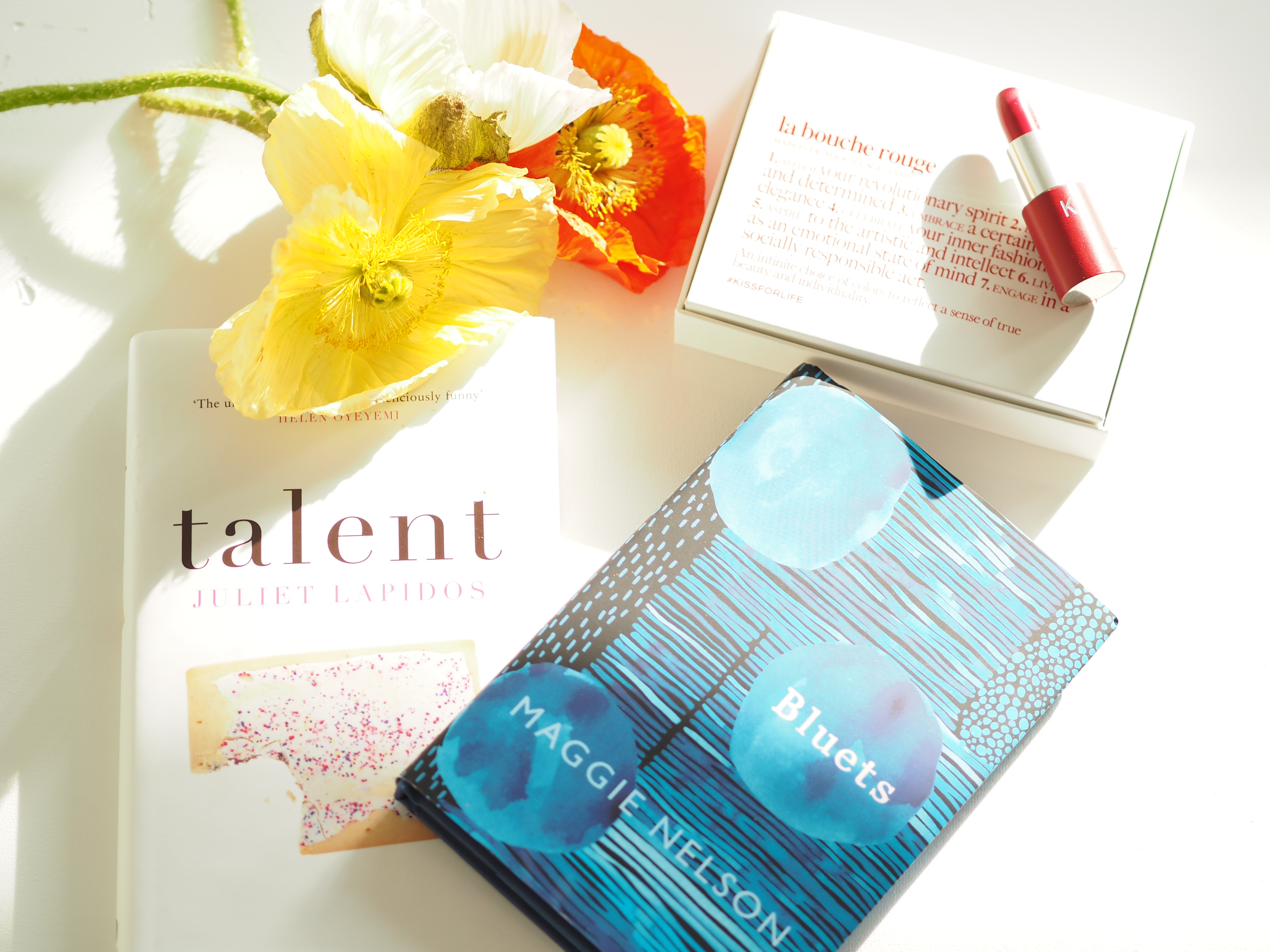 Maggie Nelson's Bluets is one of the most beautiful books I've ever read. Despite it being rather a quick read given its form, I am quite sure you will keep going back to it. The narrator builds sort of a pillow book around the colour blue, and observes depression, sickness, alcohol, desire, and the end of a relationship through the colour and its appearance in various associations, such as music. Despite this highly shaky descriptions, Bluets is not at all some pretentious shit woodoo. It is a beautiful book, I really do recommend it.
Talent by Juliet Lapidos is a surgically poignant take on procrastination, wasting talent and meeting your full potential. Set in the world of academia, it will fulfil also the needs of those who gravitate towards campus-literature. Talent is hilarious, not funny ha-ha, but excellently to the point. I read a large part of the book while eating lobster ravioli with some rosé , and can thoroughly recommend this combination. 
For some reason I have photographed also my La Bouche Rouge -lipstick. I will share thoughts about that venture very soon.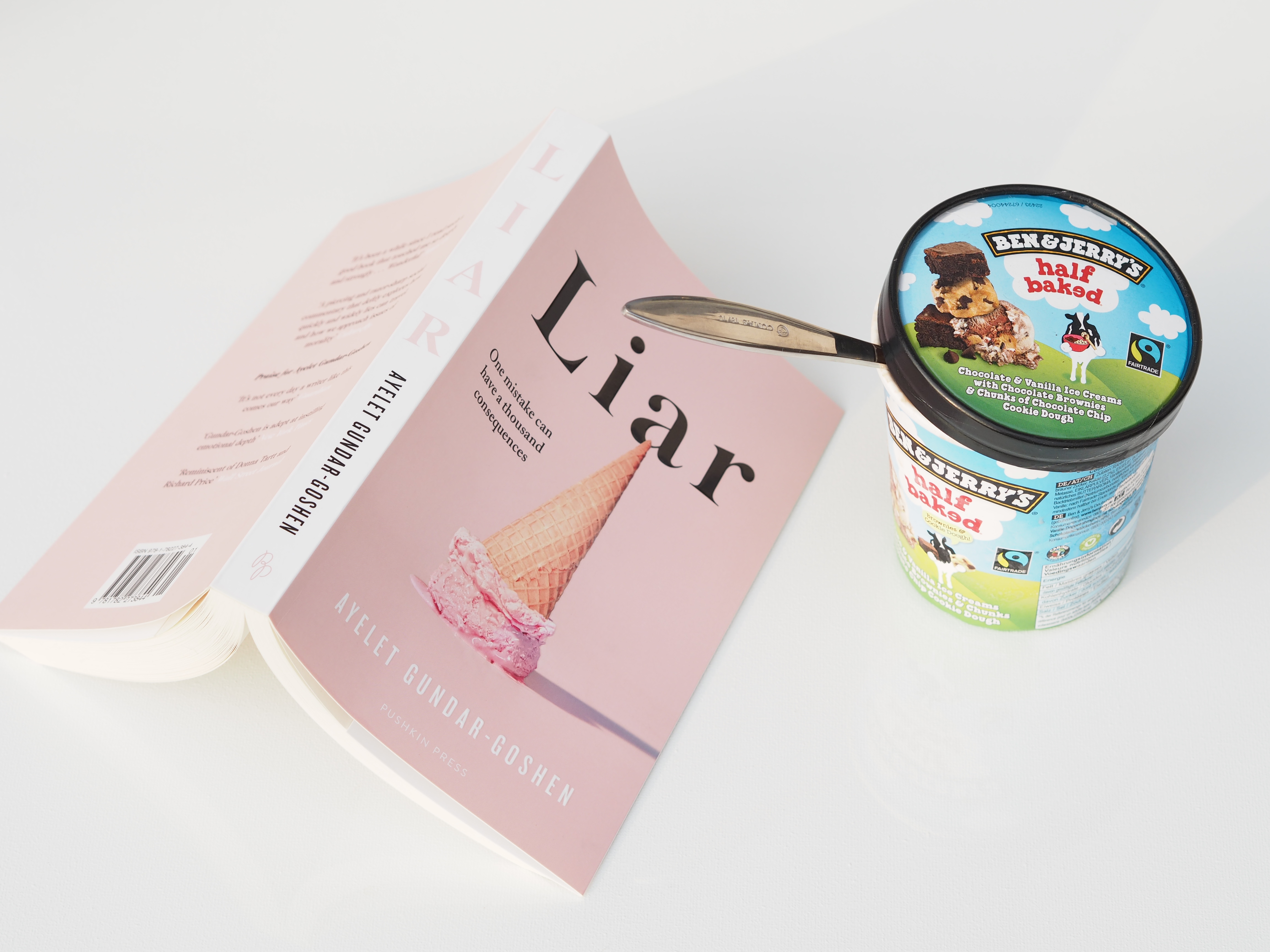 I wrote about Liar earlier, and am including some comments here:
Set in Israel, the book tells the story of 17-year old Nofar who would like to spice up her teenage life, but is not quite sure how. Then a life-changing chain of events takes place in the ice-cream parlour where she works during the school recess, and she becomes a national celebrity overnight. Only her celeb-status is all based on a lie, or rather other people's assumption she did not correct on time.
Things spiral out of control and it soon becomes evident to her that it is impossible to unscramble the scrambled eggs. And the fame feels delicious! The interviews, the attention, the free clothes, the sympathy! Her schoolmates' interest! She's finally someone!
The book is very summery, therefore perfect for the poolside. Don't let the fact that the protagonists are teenagers scare you off.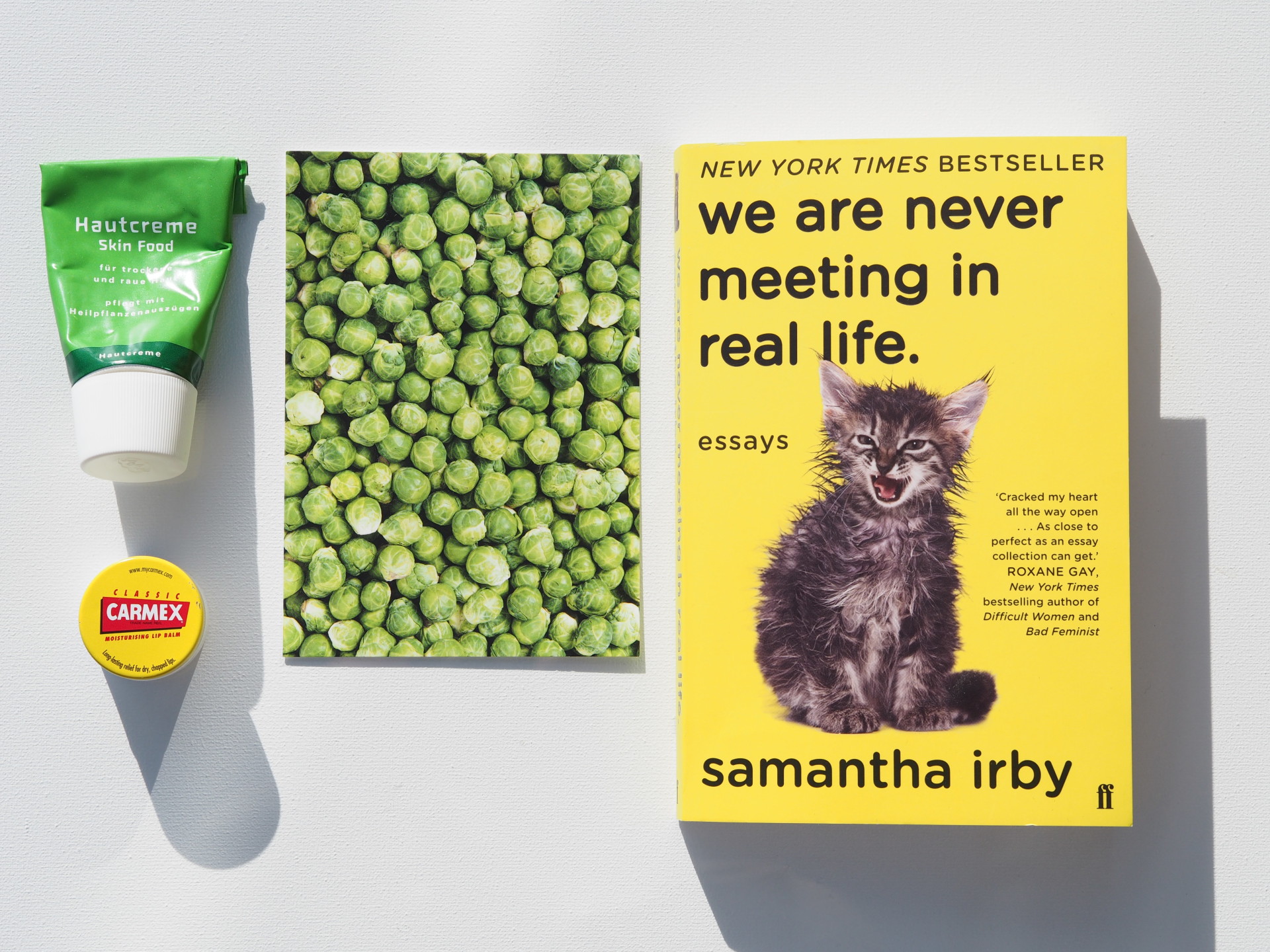 If the first book on the list is going to make you cry, We are never meeting in real life. will most definitely make you laugh. Samantha Irby records her coming of age in a hilariously self-deprecating way, I recommended this one earlier and am much looking forward to reading her latest. If this book were a word cloud (why am I even coming up with examples like this? I hate word clouds) it would feature ​feminism, body image, race, sexuality, social standing, having a horrible cat for a pet.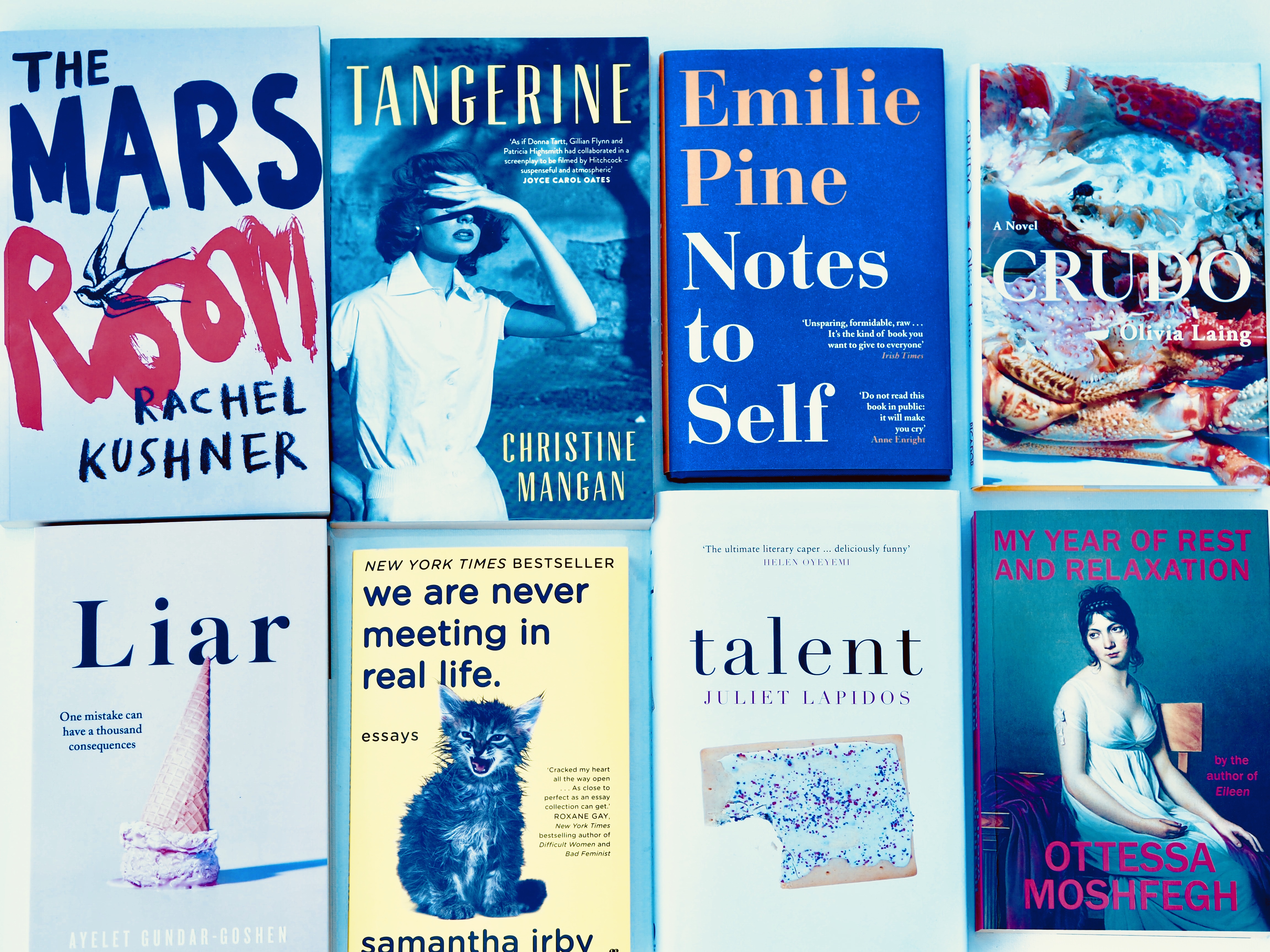 If you watched Orange is the New Black, you will like Rachel Kushner's Mars Room. It's also set in women's prison, or ​Women's Correctional Facility, but as with "Orange", it's so much more. There's the undercurrent of the events that led to Romy's two consecutive life sentences in California. There are intelligent, not in your face -references to the struggles many women face as they are trying to muddle through their lives. Kushner is a masterful writer and Mars Room a fantastic, entertaining, funny and dramatic summer read.
If you liked Donna Tartt's Secret History (by show of hands, who did not like Donna Tartt's Secret History???) you will likely enjoy Tangerine by ​Christine Mangan. It's set in Tangier, Morocco and it's constantly hot in there, so this book screams summer read. There's a bit of psychological drama and suspense, and frankly I'm still not quite sure whether the two leading women were not in fact just one. An easy read that you will wolf down with some crisps and rosé.
If you live on this planet, you will have noticed the hype around Ottessa Moshfegh's My Year of Rest and Relaxation. The author was on a book tour in Brussels the other week and I went to listen to her talk about this book, which I loved. It's basically about a young American woman who wants to fall to medicated sleep for an entire year, and almost reaches this goal with the help of one of the most incompetent psychiatrists in the world. Despite the subject matter, the book is not depressing. It might have a slightly millennial feel to it, but on the other hand it takes place in 2000/2001, so it's fantastically free from social media references and such. "My Year" was, and continues to be much hyped, but ​Moshfegh deserves much of the hype because her writing is excellent.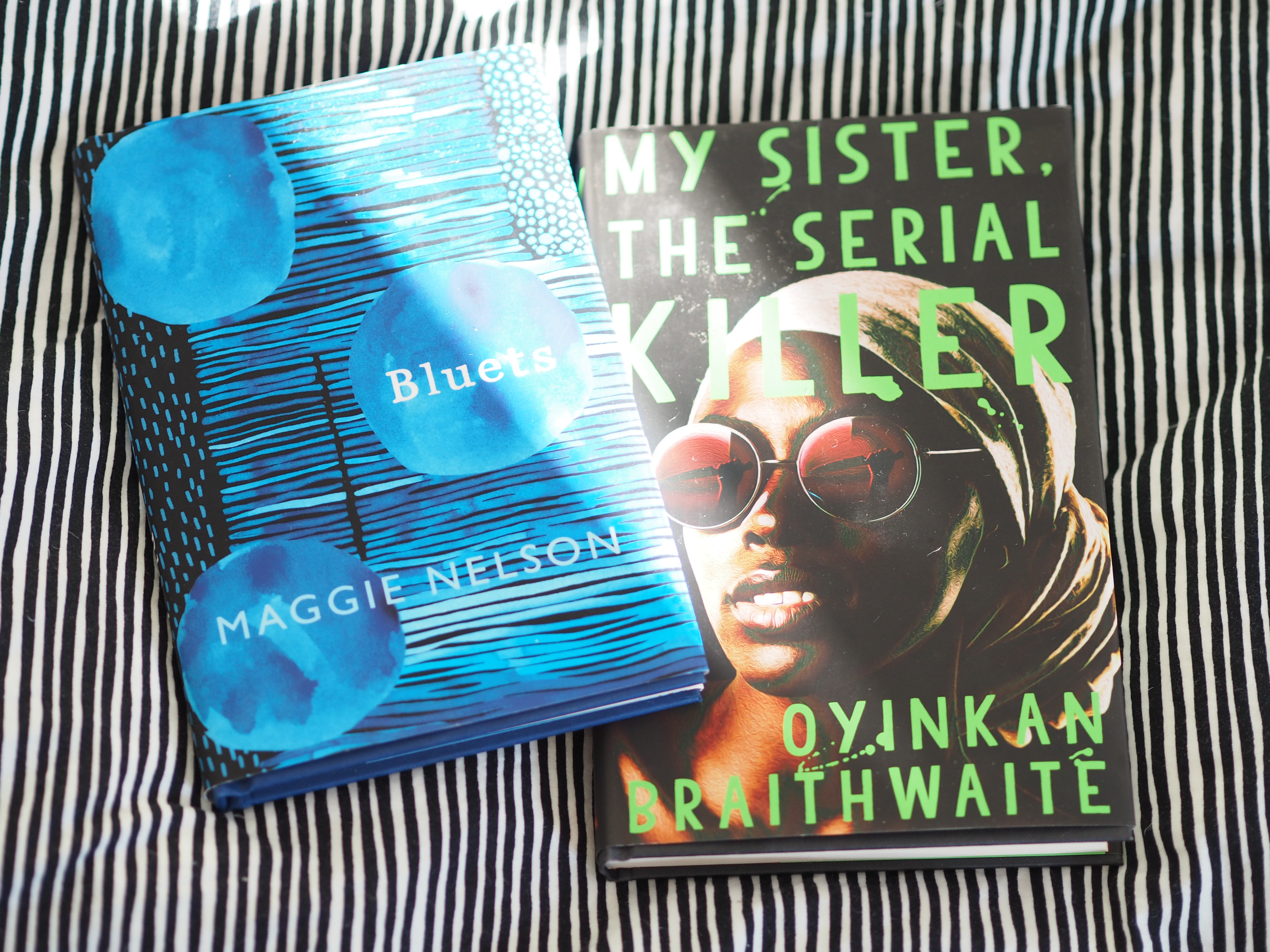 Finally, you will want to pack My Sister, the Serial Killer by Oyinkan Braithwaite. It is kind of a murder mystery/thriller-y deal, but without some of the traditional suspense. Set in Nigeria, it tells a story about two sisters, one of which turns out to be a serial killer who rather routinely does away with her lovers citing self-defence. Then, as luck would have it, the sisters fall for the same guy. Who gets the guy and who gets to live? Also, what is the role of family and family tradition? Less about slashing throats, more about sisterhood, the book is a mixture of family saga, loyalty, satire and slapdash – especially towards the end.